Bello, M. A.
and
Mansor, Y.
(2011)
Cataloger mentoring a survey of catalogers' perception on mentoring for skills development in academic libraries / M. A. Bello and Y. Mansor.
In: Proceedings of the Asia-Pacific Conference On Library & Information Education & Practice 2011 (A-LIEP2011), 22-24 June 2011, Putrajaya, Malaysia.
Abstract
Library services in digital age have become user self-exploration while the geometrical growth in
information resources continued to task bibliographic control especially catalogers whose task is not only
to provide efficient, and effective bibliographic control but in addition timely access to all resources.
However, the Cataloguers' skills, knowledge and strength continued to dwindle in past decades that have
generated concern to the profession worldwide. Decline in education, unsatisfactory learning/training
infrastructure and lowly attitude to cataloguing courses by educators and students alike in Nigeria further
eroded skill development and proficiency. Consequently, the cataloguers are short of skills needed to
perform their duties. This in turn may affect library services provision. This study therefore seeks to
discern what cataloguers across university libraries in Nigeria perceived of mentoring for skill
development and critical role of mentoring for proficient cataloguing skill. The study investigates 1. The
state of mentoring in academic libraries of Nigerian Universities, 2. The perception of catalogers on
mentoring for cataloging skill development. The research question is specifically directed, at 1. What is
the state of mentoring in academic libraries of Nigerian universities? a) Do Nigerian university libraries
have mentoring programs for catalogers? b) What types of mentoring programs is available and how
adequate and effective is the programs? 2. What is the perception of catalogers on mentoring? 3. What
is the perception of catalogers on mentoring for cataloging skill development? The study adopted
descriptive survey method. With the use of questionnaire, fifty cataloguers were sampled from five
Nigerian public university libraries in five of the six geopolitical zones of the country. The survey
conducted in November/December, 2009 used a five-point likert-scale questionnaire for data collection.
From the total sample size, only 35 responses representing 70 percent was found useable for analysis.
Findings revealed that cataloger uses three types of mentoring programs Supervisory (81%), Situational
(19%) and Group (13%) mentoring. Ninety-four (94%) percent of the respondents felt mentoring
enhances their descriptive cataloguing skills and the confidence to used work tools. While another 97%
felt mentoring could be use for succession plans and as stability factor in term of changes. The catalogers
perceived mentoring as vital tool for skill development, considered it to have organizational benefits and
agreed mentoring can be use to address the challenges of skill deficiency for improvement in the
profession.
Metadata
Download

Text
K_M.A. BELLO A-LIEP IM 11.pdf
Download (623kB)
ID Number
3125
Indexing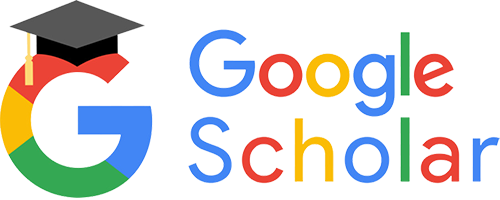 Statistic