Leong, Julia
and
Nguyen, Loc Huu
(2011)
Continuing professional development for RMIT International University Vietnam Library staff : adding value through an international partnership / Julia Leong and Loc Huu Nguyen.
In: Proceedings of the Asia-Pacific Conference On Library & Information Education & Practice 2011 (A-LIEP2011), 22-24 June 2011, Putrajaya, Malaysia.
Abstract
The aim of this study was to explore the effectiveness of blended learning - the fusion of face-to-face and
online learning experiences - to implement an effective and culturally sensitive program of professional
development in an Australian university working in a developing country. It sought insight into pertinent
pedagogical approaches for staff development across multiple locations including across national
boundaries. The project demonstrates how learners can develop new capabilities and approaches by
building on existing skills and knowledge as they interact in communities of practice. The immediate
purpose was to design and deliver a continuing professional education program to meet the needs of
librarians working at RMIT International University Vietnam in the context of the demands of the academic
community and in the light of the challenge library staff experienced in seeking to meet explicit and tacit
expectations. The project ran from late January to mid December 2010. The research questions were: Js
blended learning effective as an approach to continuing professional development when working across
cultures in a multinational organization?' and What contribution do face-to-face and online components
make to learning outcomes?' The methodology used was an action learning approach, A 2009 consultant's
report into the RMIT Vietnam Library established professional developmental needs which were further
detailed in February 2010 by the project leader from RMIT University, Melbourne using a skills audit.
Workshops in Vietnam, visits to Melbourne by several Vietnam staff members, and an online forum were
then delivered. Reflective practice and ongoing input from staff was utilized to form a feedback loop to
modify the project timing and approaches as needed. Evaluation included participant feedback on
workshops, tracking changes in Library services, a customer survey, a project-end survey of participants'
behavioral changes against learning topics as self-reported, and discussion with participants. The authors
were actively involved in the project: Julia Leong as project leader and Loc Nguyen as project champion at
the Saigon South Campus. Blended learning was found to be effective in meeting continuing professional
developmental needs and in promoting positive changes in library service provision. Online discussions
were effective for extending existing knowledge, gaining practical hints, and examining attitudes. Face-toface
workshops and visits were more effective for learning new material in a systematic way. It is
recommended that consideration be given to applying the blended learning model used in this project to
continuing professional developmental work in similar contexts.
Metadata
Download

Text
K_JULIA LEONG A-LIEP IM 11.pdf
Download (523kB)
ID Number
3124
Indexing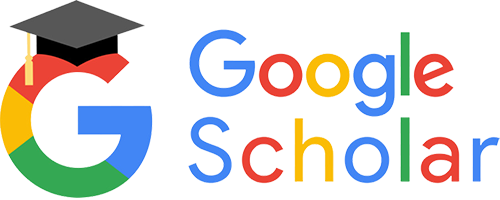 Statistic