Wan Omar, Maznah and Said, Roshima and Awang, Norasmila and Aman Shah, Sofiah Molek Lope (2003) A comparative study of the marketing strategies adopted by the conventional insurers and Islamic insurers./ Maznah Wan Omar…[et al.]. [Research Reports] (Unpublished)
Abstract
Presently, there are 68 insurers licensed to conduct insurance business in Malaysia. They composed of 58 direct (primary) insurers and 10 professional insurers. These insurers operate through 872 branches nation-wide and 1,254 electronic terminals, set up mostly at the offices of Intermediaries. The Malaysian insurance industry remains largely agency-based with over 122.000 agents (life agents; > 88.000: general agents: > 33.000) registered across the country. In addition, ancillary insurance services are provided through 37 licensed insurance brokers and 42 licensed loss adjustors. The life insurance business is dominated by the foreign-controlled companies, which hold around 78% of the total market share. The two major companies, Great Eastern Life assurance Co. Ltd. (a Singaporean controlled company) and AIA, together control about 40% of the market share. The local firms dominate the general insurance market, holding a 70% market share, leaving 30% to the foreign controlled companies. The major players in the general insurance business are Malaysian National Insurance Bhd, Malaysian assurance Alliance Bhd and Kumia Insurance (M) Bhd.
Meanwhile, Insurance in Islam should be based on the principles of mutuality and cooperation. On the basis of these principles, Islamic system of insurance embodies the elements of shared responsibility, joint indemnity, common interest, solidarity, etc. According to the jurists this concept of insurance is acceptable in Islam because; i.) The policyholders would cooperate among themselves for their common good; ii) Every policyholder would pay his subscription in order to assist those of them who need assistance: iii) It falls under the donation contract which is intended to divide losses and spread liability according to the community pooling system; iv) The element of uncertainty will be eliminated insofar as subscription and compensation are concerned; v) It does not aim at deriving advantage at the cost of other individuals.
This study will suggest on the process of upgrading the marketing strategies for those who provide Islamic Insurance particularly, i.e. Syarikat Takaful Malaysia and MNI Takaful. We have gain positive response from both Syarikat Takaful Malaysia and MNI Takaful in terms of upgrading their performance in marketing strategies so as to be at par with the present performance of the conventional insurance. Thus, the objective set by the Governor of Bank Negara Malaysia can be achieved in the future.
Based on our initial survey we have found that there is no limitation for the Conventional Insurance Company to invest its capital as compared to the Islamic Insurance Company, thus the return on investment for Conventional Insurance are potentially higher. With this, the Conventional Insurance Companies are able to allocate greater budget for promotional purposes. Moreover, the amount of compensation paid out to the sales agent for the Islamic Insurance Company is far below those paid to the sales agent for Conventional Insurance Company. This to some extent would affect the level of marketing efforts put forth by the Islamic insurance agents.
Metadata
Download

Text
LP_MAZNAH WAN OMAR RMI K 03_5.pdf
Download (186kB)
Fulltext
Fulltext is available at:
ID Number
28594
Indexing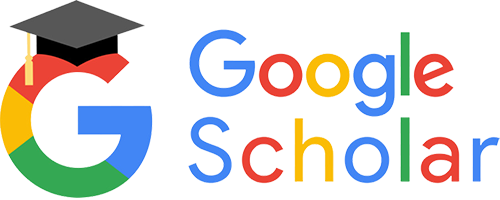 |
Statistic