Kadhum, Wesam Radhi (2010) Safety and efficacy of erythroxylum cuneatum / Wesam Radhi Kadhum. Masters thesis, Universiti Teknologi MARA.
Download

Text
TM_WESAM RADHI KADHUM PH 10_5.pdf
Download (1MB)
Abstract
Erythroxylum cuneatum is a member of a tropical plant family which is considered to be a good source of phenolic compounds. The aims of this study were to determine the in vitro cytotoxicity, cytoprotective activity, genotoxicity and antioxidant enzymes specific activities of the standardized aqueous extract of E. cuneatum. In vitro toxicity of E. cuneatum extract in four cultured cell lines was determined. The IC50 values in the various cell lines were all higher than 100 µg/ml, indicating low cytotoxic effects. The cytoprotective activity was determined by treating four cultured cell lines (leukemia cells, colon cancer cells, liver cancer cells and normal liver cells) with hydrogen peroxide H2O2 (28-158 µM) and determining the effects of E. cuneatum (5-50 µg/ml) in the H2O2 treated cells. The results showed that H2O2 was cytotoxic to cells and the addition of E. cuneatum reduced its cytotoxicity. The cytoprotective activity was also determined by treating cultured cell lines (liver cancer cells and normal liver cells) with menadione (2methyl- l A-naphthoquinone) (12-30 µM) and determining the effects of the extract (5-50 µg/ml) in the menadione-treated cells. Results showed that the extract, was not able to rescue cells from the cytotoxicity effects of menadione. Genotoxicity of the extract in HepG2 and WRL68 cell lines were assessed by single cell gel electrophoresis (comet assay), whereby cells were treated with hydrogen peroxide (50 µM) as genotoxic control and different concentrations of E. cuneatum (0.005-1 mg/ml). A low level of DNA damage was seen at the highest concentration of 1 mg/ml while no DNA damage was seen at the other concentrations. E. cuneatum 50 µg/ml when incubated with normal and cancer liver cells significantly increased in catalase specific activity but did not affect cellular GPx and SOD activities. E. cuneatum standardized aqueous extract was found to be non cytotoxic and non genotoxic, showed protection to HepG2 and HCT116 cells from H2O2- induced toxicity but did alter menadione induced cell death. E. cuneatum (50 µg/ml) elevated catalase specific activity in HepG2 and WRL68 cells. More studies are needed if E. cuneatum is to be developed as a cytoprotectant.
Metadata
Fulltext
Fulltext is available at:
UNSPECIFIED
ID Number
27658
Indexing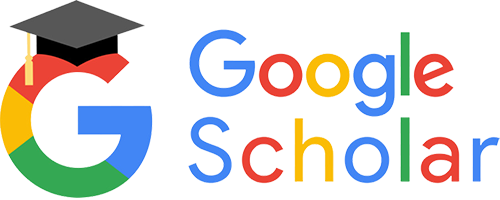 View in Google Scholar