Alias, Asmah
(2009)
Phytochemical studies on alkaloids from Fissistigma latifolium (Dunal) merr. / Asmah Alias.
Masters thesis, Universiti Teknologi MARA.
Abstract
Fissistigma latifolium is a climbing shrub found in low land forest of Sumatera, Borneo , Philippines and Malaysia. Several species of the genus Fissistigma have been used as folk medicine for the treatment of tumors, inflammatory disease, diarrhea, ulcers and rheumatism. Previous phytochemical work on Fissistigma species has revealed presence of aporphine, oxoaporphine and phenanthrene alkaloids. Although the genus Fissistigma is well known as a source of alkaloids, Fissistigma latifolium has not been well studied. In the present work , phytochemical studies were conducted on Fissistigma latifolium collected from Dungun, Terengganu with the aim of isolating and identifying the alkaloid content from the bark of the plant. The phytochemical procedures adopted were acid-base extraction followed by solid-phase extraction, column chromatography and preparative thin layer chromatography. The structural elucidation was accomplished by spectroscopic methods such as ID-NMR ctH, 13C, DEPT) , 2D-NMR (COSY , HMQC, HMBC) , UV, IR and MS and comparison with published data. Isolation and purification of alkaloids from the bark of Fissistigma latifolium afforded nine alkaloids with one most probably new. The known alkaloids are; liriodenine, oxoxylophine, asimilobine, dimethyltryptamine, N-methylanonaine, anonaine, columbamine, lysicamine and alkaloid FL7. Dimethyltryptamine is reported for the first time from Fissistigma species. The crude extracts and selected alkaloids were screened for antioxidant assays using ferric thiocyanate (FTC) , thiobarbituric acid (TBA) and diphenylpicrylhydrazyl (DPPH). The methanol extract showed the highest percent of inhibition while asimilobine has the stronge st antioxidant activity observed from FTC and TBA assays. The DPPH radical scavenging assay indicated petroleum ether extract was a good radical scavenger with the percent of inhibition of 86.4%. However, the selected alkaloid compounds showed weak radical scavenging activity with the percent of inhibition in range 48.8 - 61.5%. Five selected alkaloids have been tested for cytotoxic activity. Liriodenine was found to be strongl y cytotoxic towards WEHI, HL60 and CEMSS cell-line with COso values less than 23.0 ug/ml while oxox ylophine showed weak cytotoxicity towards WEHI cell-line with CDso 27.4 ug/ml , In addition, four selected alkaloids have been tested for antimicrobial bioassay again st twelve bacteria , Bacillus subtilis, Enterococcus jeacalis, Eschericiacoli, Klebsiella pneumonia , Proteus' mirabilis, Pseudomonas aeruginosa, Salmonella typhnimurium , Serratia marcescens, Staphyloco ccus aureus, Staphylococcus epidermidis, Streptococcus pneumonia and Streptococcus pyogenes. Anonaine showed moderate activities again st Bacillus subtilis, Enterococcus jeacalis, Staphylococcus aureus, Staphylococ cus epidermidis and Streptococcus pneumonia. Oxoxylopine showed moderate activities against Bacillus subtilis and Streptococ cus pneumonia while liriodenine showed moder ate activities against the same bacteria but weak activities against Enterococcus jeacalis, Staphylococcus aureus and Staphylococcus epidermidis. The results of these test indicated that some of the isolated compounds showed interesting biological activity that indicated enough evidence to support the potential of Fissistigma latifolium.
Metadata
Download

Text
TM_ASMAH ALIAS AS 09_5.pdf
Download (2MB)
Digital Copy
Digital (fulltext) is available at:

Physical Copy
Physical status and holdings:
Item Status:
ID Number
27065
Indexing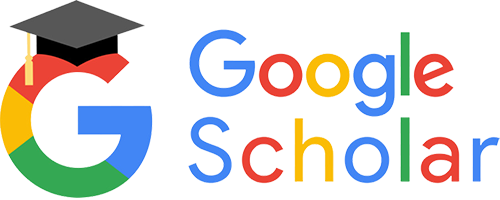 Statistic