Mohammad Noh, Liza Marziana
and
Abu Hassan, Sharmiza
and
Idris, Nurkhazilah
(eds.). (2019)
Cetusan seni jiwa: Srikandi / Fakulti Seni Lukis Seni Reka UiTM Cawangan Melaka.
Faculty of Art and Design, Alor Gajah. ISBN 978-967-0637-71-6
Abstract
Pameran ini mengumpulkan hasil sketsa visual para pensyarah wanita FSSR yang datang dari pelbagai bidang seperti Seni Reka Grafik, Seni Halus, Seni Reka Industri, Fotografi dan Pengajian Liberal. Pameran ini merupakan inisiatif berpameran yang ketiga sejak diadakan pada tahun 2007dengan tema `Virtuositi' dan 'Sentuhan Jiwa Wanita' pada tahun 2008. Kini, setelah sedekad berlalu tiba masanya gerakan seni ini dibangkitkan semula secara kolektif Bersama kumpulan pensyarah wanita FSSR yang dipengerusikan oleh Dr Liza Marziana Haji Mohammad Noh bersama 27 orang pensyarah yang menyertainya. Sketsa visual yang terpamer mencakupi idea-idea awal pengkaryanya melakar ilham berdasarkan gerak hati dan inspirasi dari pengalaman masing-masing sebagai wanita dan pemikir seni tampak semasa. Gaya olahan dan teknik berkait dengan bidang masing-masing yang tersendiri menggambarkan kemahiran dan pengetahuan visual yang dipraktikkan bagi mencetuskan idea – idea seterusnya sehingga menjadi karya akhir yang sebenar.
Variasi garapan idea yang terlahir dari himpunan sketsa ini berkait dengan jiwa kewanitaan tentang kehidupan semasa mereka. Justeru, ilhamnya tercetus dari motif budaya, flora-fauna, kasih-sayang, kekeluargaan, kembara, satira , idola, taipografi ,teknologi rekaan dan ekspresi abstrak. Semoga inisiatif ini memberi motivasi kepada kumpulan Srikandi ini untuk terus berkarya pada pameran akan datang dengan skala karya akhir yang lebih memberangsangkan.
Metadata
Download

Text
B_Cetusan seni jiwa AD M 19.pdf
Download (32MB)
ID Number
26730
Indexing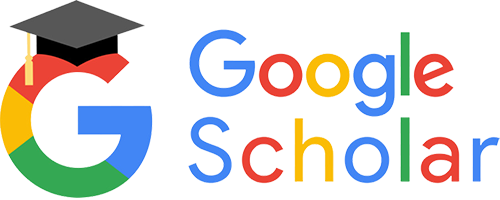 Statistic