Rosli, Nurul Liyana (2014) Direct transesterification process in producing biodiesel from naturally grown algae in aged landfill leachate / Nurul Liyana Rosli. Masters thesis, Universiti Teknologi MARA.
Download

Text
TM_NURUL LIYANA ROSLI EH 14_5.pdf
Download (101kB)
Abstract
Conventional fuel that is currently used is diesel fuel. However, the use of diesel fuel have several problems, in which the feedstock of diesel fuel will diminishing and the burning of diesel fuel will lead to the air pollution. In order to overcome this problem, most researcher produced biodiesel as the alternative diesel fuel using extractiontransesterification process by obtaining the algae from ponds, lakes, seas, oceans or even cultivate it in open system or closed system. However, the research study focused in producing biodiesel using direct transesterification process by using naturally grown algae in Aged Landfill Leachate (ALL) since it require less time and using less solvent, and also it is more convenient to obtain the algae. Thus, the aim of the research study was to characterize algae at ALL, to determine the potential biodiesel from the algae using direct transesterification process by Ultrasonic- Assisted Extraction (UAE) method, and to characterize the biodiesel produced and compared it with the characteristics of biodiesel from palm oil (Palm Oil Methyl Ester, POME). Characterization of the algae was conducted using Microscopes, Elemental Analyzer CHNS-O, Thermogravimetric Analyzer, Inductively Coupled Plasma - Optical Emission Spectroscopy (ICP-OES), Dissolved Oxygen (DO) meter, Spectrophotometer, and pH meter. Response Surface Methodology (RSM) was used to analyze the results of a specific design of experiments. Characterization of the biodiesel produced was conducted using Bomb Calorimeter, Chemical Elemental Analyzer CHNS, and Gas Chromatograph - Mass Spectrometry (GC-MS). The research study suggested that the algae collected from the ALL at the Air Hitam Sanitary Landfill have quite similar characteristics with other algae. The research study also indicated that the ALL at Air Hitam Sanitary Landfill was in Stabilized stage of solid waste decomposition. The research study also proposed that the direct transesterification process by UAE method can produce biodiesel from the algae without needed a lot of alcohol, catalyst, time and solvent. The research study proved that the characteristics of biodiesel produced from the algae were not much different with the characteristics of POME. Thus, it indicates that the algae collected from the ALL at Air Hitam Sanitary Landfill can produce biodiesel that equivalent to other biodiesel.
Metadata
Fulltext
Fulltext is available at:
UNSPECIFIED
ID Number
25663
Indexing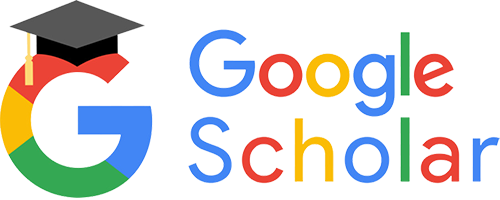 View in Google Scholar