Wan Azib, Wan Nor Hazimah
and
Idris, Zaila
and
Ismail, Hadhifah Fadhlina
and
Mohd Shukry, Amira Idayu
(2019)
Embedding green environment to increase indoor air quality in academic library / Wan Nor Azimah Wan Azib ... [et al.].
In: National and International Conference Innovationa and Creativity Network 2019, 16 - 18 June 2019, Princess of Naradhiwas University.
Abstract
Every one of us spends greater amount of time and prefer to stay indoor instead of outdoor because lack of knowledge in indoor air pollution and how it can potentially harm human health. We spend on average 85% to 90% of our time indoors at home, in school, at work, or during leisure time. Reductions in ventilation rates to limit and conserve energy as well as extensive use of new building materials are releasing chemical substances with unknown toxic properties into our dwellings. The result: allergies, asthma, mucous irritation, headaches and fatigue. Special attention to the environment, tools and equipment used in task performance are necessary in ensuring employees works match to their physical needs and requirements. Complaints among building occupants related to poor indoor air quality and discomfort with unhealthy environment but usually being referred as "sick building syndrome" to describe such symptoms. Building related illnesses complaints by office and commercial building of health symptoms, discomfort, and odors called "sick building syndrome" have been documented for almost 30 years ago. Inadequacy of oxygen was common problem addressed in closed areas such as library and classroom in higher learning institutions. Possible causes of this problem due to poor layout design, and inadequate of ventilation. The amount of fresh air intake and out-take should be properly maintained. This research aims to propose a prototype layout using eleven species of indoor plants as suggested by NASA to be placed in appropriate location inside the academic library. The process started with several steps. Initial measurement of current level of indoor air quality is measured using an IAQ meter device (IAQ Meter) performed by registered IAQ Assessor. The level of current IAQ indicated excessive reading of acceptable relative humidity (RH) regulated by Department of Occupational Safety and Health (DOSH). Alternatively, a quick remedy aligned with management budget is proposed under this research. The ideas of putting selected indoor plants species was taken as a natural solution. The period of this assessment was carried out within appropriate durations in accordance with others previous studies. The physical environment plays an important role in identifying employees' health level and well-being. This proposed layout was also regarded as a useful guide for a newly designed library as well as other confined areas that proven to improve indoor air quality and increase the health level, mental capacity of the building occupants.
Metadata
Available Versions of this Item
Download
This is the latest version of this item.

Text
24773.pdf
Download (1MB)
ID Number
24773
Indexing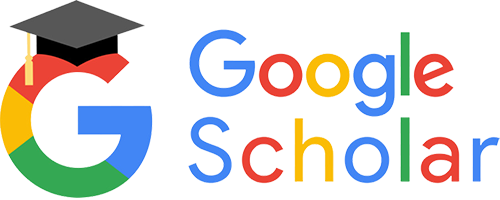 Statistic