Saleh, Siti Rohani
(2018)
Characterization of the anti-inflammatory and antinociceptive activities of Erythroxylum cuneatum (Miq.) Kurz / Siti Rohani Saleh.
In: The Doctoral Research Abstracts. IPSis Biannual Publication, 14 (14). Institute of Graduate Studies, Shah Alam.
Abstract
Erythroxylum cuneatum (E. cuneatum) which can be found in the tropical regions of South America, Africa, Southeast Asia, and Australia was used traditionally in treating diabetes mellitus, bodily discomfort and also as a tonic for miscarriages. However, not many studies have been conducted on this plant to prove the folkloric claims. This study was performed to evaluate the ability of E. cuneatum aqueous extract (ECAE) as an anti-inflammatory and antinociceptive agent. Phytochemical screening revealed that the hexane, dichloromethane, ethyl acetate and butanol extracts contained alkaloids, flavonoids, tannins and saponins. These compounds have been found to possess antioxidant properties with strong ferrous ion chelating activity (EC50: 615.9 (ig/mL) however, ECAE appeared not to have any effect on xanthine oxidase inhibitory assay. ECAE had low cytotoxicity effect on the macrophage RAW 264.7 cells with IC50 of 140 |ig/mL. Following a 6-h of incubation with lipopolysaccharides (LPS), cell treated with ECAE (35, 70 and 140 )ug/mL) significantly reduced IL-lp and IL-6 activities. ECAE also significantly reduced COX-2 activity. Reduction of COX-1 activity was confirmed by Western Blot analysis whereby COX-2 detected in cells treated with ECAE was significantly lower than untreated cells. ECAE can be considered as a dietary antioxidant by significantly increasing the superoxide dismutase (SOD) and catalase activities. ECAE (400 mg/kg, p.o.) significantly reduced paw edema volume after carrageenan injection in acute inflammation study. Significant increase in TNF-a was observed after 4 h of treatment with ECAE (400 mg/kg, p.o.). ILlp was also increased after treatment with ECAE (50 and 200 mg/kg, p.o.). However, ECAE (400 mg/kg, p.o.) significantly decreased IL-1(3 concentration. No significant changes were observed in IL-6, COX- 1 and -2 levels. Analyses on blood biochemistry and haematology were within normal range. Histological examination of major organs and macrophage presence on liver were unremarkable. In chronic inflammation study, ECAE did not elicit significant reduction in granuloma formation. No significant changes were observed in cytokine levels, COX activity, blood biochemistry and haematology analyses. No abnormal morphological changes were observed in the liver, kidney and stomach. Lower number of macrophages were detected in the liver after treatment with ECAE (200 and 400 mg/kg, p.o.). Furthermore, significant increase was detected in catalase activity without any difference in SOD and GPx activities. Lastly, ECAE (100, 200 and 400 mg/kg, p.o.) also revealed its potency as an antinociceptive agent by reducing the number of abdominal constriction following injection of acetic acid and by increasing the time latency in tail withdrawal test after immersion of the tail in warm water bath. As a conclusion, ECAE showed iron chelating activity, but was not able to inhibit xanthine oxidase with formidable antinociceptive and anti-inflammatory properties.
Metadata
Download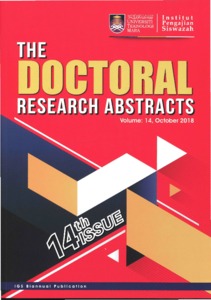 Preview
Text (ABSTRACT ONLY)




ABS_SITI ROHANI SALEH TDRA VOL 14 IGS 18.pdf


Download (5MB) | Preview
ID Number
22252
Indexing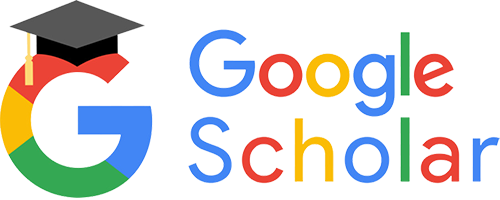 Statistic