Zainal Bahrin, Nur Liyana
(2018)
Development of medicines procurement indicators tool and evaluation of medicines procurement policy in Malaysian public hospitals / Nur Liyana Zainal Bahrin.
In: The Doctoral Research Abstracts. IPSis Biannual Publication, 14 (14). Institute of Graduate Studies, UiTM, Shah Alam.
Abstract
Malaysian public hospitals medicines procurement is one of the core elements in Malaysia National Medicines Policy (MNMP). Medicines procurement is one of the underlying policies that influence medicines accessibility, availability and affordability to public and Ministry of Health's healthcare institutions. Astute medicines allocation and planning strategy are imperative as competent medicines procurement management services in tandem with changes in the population, cost and usage will ensure competent of medicines supply. However, there are limitations in the identification of medicines' procurement indicators based on their costs of performances which may be affecting medicines procurement policy. This study aimed to determine medicines procurement indicators trending profiles and developing Medicines Procurement Indicators Tool. This study was conducted in two phases, Phase I and Phase II using panel data and cross-sectional study design respectively. Phase I is conducted to determine trending profiles of medicines procurement based on data of 138 public hospitals in Malaysia from the year 2012-2014. The second phase of the study is to develop Medicines Procurement Indicators Tool. In Phase II, newly developed questionnaires were emailed to all respective pharmacists in 138 public hospitals in Malaysia. Questionnaires were validated and analysed using Pearson Chi-Square and Cochran's Q Test. In Phase I, the trending profiles for Special Medicines, URL and URUL recorded the highest purchase cost in 2012. While for RUL category, the highest cost purchase was in 2014. Medicines stock cycle recorded the highest value in 2012 while cost of medicines wastage and additional allocation received showed highest value in 2014. Types of products' trending profiles with the highest value recorded are Import Generics and Local Innovator purchasein 2014. Year 2012 recorded highest Local Generics purchase while Import Innovator showed highest value in 2013. In Phase II of the study, Pearson Chi-Square test performed has found out that all categories under Special Medicines Indicator were associated with types of hospitals in Malaysia with p<0.05. For Type of Products Indicators, Local Generic,Import Innovator and Generic over Innovator showed association with types of hospitals. Cochran's Q test performed has found out that Generics over Innovator and Special Medicines namely Medicines Stock Cycle and Additional Medicines Allocation are significantly different based on years of measurement (p<0.05). Based on the statistical analysis done, components with significant data were constructed into Medicines Procurement Indicator Tool. In conclusion, based on medicines procurement indicators trending profiles shown, it has indicated the need for government to strategies and empowering current policy on medicines procurement by implementing the use of Medicines Procurement Indicator Tool. This measure will provide benefits to stakeholders via accurate information on tool implementation as well as reducing wastage and workload.
Metadata
Download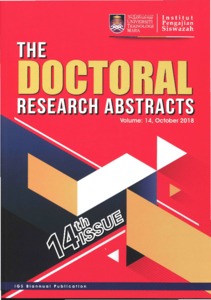 Preview
Text (ABSTRACT ONLY)




ABS_NUR LIYANA ZAINAL BAHRIN TDRA VOL 14 IGS 18.pdf


Download (5MB) | Preview
ID Number
22243
Indexing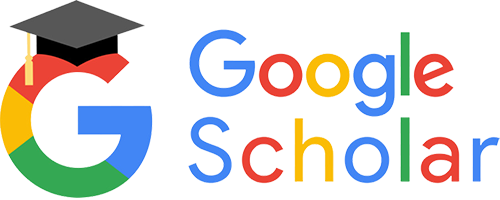 Statistic