Khalid, Hasmawi
(2018)
Production and analysis of oil palm stem (OPS) plywood using its mechanical and physical properties / Hasmawi Khalid.
In: The Doctoral Research Abstracts. IPSis Biannual Publication, 14 (14). Institute of Graduate Studies, UiTM, Shah Alam.
Abstract
Oil palm residue has a good potential as an alternative raw material for wood-panel industry especially plywood industry in Malaysia due to the shortage of wood supply. The oil palm residue which is abundant and left to rot in plantation mill necessitated the study into development of high quality for structural material from oil palm stem as an alternative sources and to verify its properties (physical and mechanical). Research had shown that the moisture content is the bottleneck of oil palm stem and requires suitable drying method to improve the properties of plywood products. Oil palm (Elaeisguineensis Jacq) trunk was used due to its availability in Malaysia as well as the environmental conditions. The effect of different drying methods using roller pressing (gap setting, speed), steam dryer (temperature, speed and time) and platen press (temperature and time) on oil palm stem veneer were assessed. The drying method with and without the use of roller pressing methods were also compared. This was done to search for the optimum drying process and recommend the best drying method. The results revealed that the used of roller pressing machine successfully remove the moisture content in the oil palm stem veneer using gap setting such as trial 9 with gap of 3.5mm, 2.8mm and 2.8mm and speed of the roller 8.0 rpm with highest moisture reduction to 5.9% as compared to the specimen without prepress. Accordingly, the 100% OPS plywood were later steam dry for 45 minutes before partially cured under high hot pressing pressure at 140°C for 9 minutes. The results revealed that the mean value of moisture for 100% OPS plywood after gluing process was respectively in the range of 6% to 20%. Results showed that the drying process using this combination successfully reduced on the moisture content of the veneer and in the same time increase on the plywood production. The 100% OPS plywood was also found successfully improved on the physical properties as compared to commercial-plywood. The modulus of rupture and modulus of elasticity in perpendicular and parallel direction significantly showed the improvement of strength properties. Similar trend was also observed in shear in wet and dry conditioned where it showed that 100% OPS plywood improved on the properties compared to commercial-plywood. The improvement of plywood by the resin system were also found in compression strength, panel shear, charphy impact notched, and charphy impact unnotched properties where it showed that 100% OPS plywood had higher mean value of 27.54 N/ mm2, 8.53 N/mm2, 376.65 (J/m), and 449.41 (J/m), approximately. The plane strain and strain energy release for 100% OPS plywood also showed higher value approximately of 129.88 MNm2 and 57.55 kJm-2. Generally, the pre-pressing method to remove moisture content in the oil palm stem veneer using rolling pressing machine and gluing of OPS veneer with medium molecular weight phenol formaldehyde (MMwPF) resin improved the physical and mechanical properties of plywood, hence it is suitable to promote as a structural products such as concrete foam, light weight partitions, wall panel and floor slabs.
Metadata
Download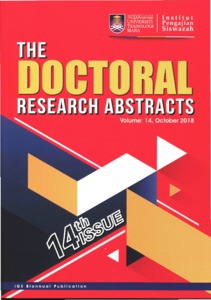 Preview
Text (ABSTRACT ONLY)




ABS_HASMAWI KHALID TDRA VOL 14 IGS 18.pdf


Download (6MB) | Preview
ID Number
22217
Indexing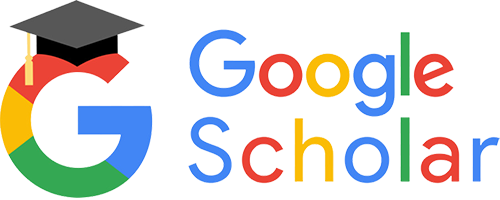 Statistic