Karim Khan, Md. Fazlul
(2015)
Molecular studies of antibiotic resistance among the clinical isolates of pseudomonas aeruginosa isolated in Selayang Hospital, Malaysia / Md. Fazlul Karim Khan.
Masters thesis, Universiti Teknologi MARA (UiTM).
Abstract
This study was carried out to determine the molecular analysis of antibiotic resistance among the clinical isolates of Pseudomonas aeruginosa. For this study, 54 P. aeruginosa isolates were obtained from blood, skin, pus, respiratory, eyes, urine and sputum of both paediatric and adult patients. Antibiotic sensitivity analysis was carried out using showed Quinolone (Ciprofloxacin) to be the most active antimicrobial agents with 83.34 % susceptibility followed by imipenem (81.49%), aminoglycosides (amikacin,74.08% and gentamicin, 72.23%) and the beta- lactams (cefepime 62.97%, ceftazidime (15%) and amikacine (14%). Among all the P. aeruginosa isolates, 29% of the strains were resistant to one antibiotic, 20% strains were resistant to two antibiotics and 51% were multidrug resistance. All the 54 strains of P. aeruginosa were subjected to MIC determination for ceftazidime and piperacillin by E-test. Piperacillin and ceftazidime showed the maximum number of resistance against P. aeruginosa 50% and 29.63% respectively. Among all the P. aeruginosa isolates, 12.97% were ESBL positive in phenotypic test whereas the 11.12% were found positive using E-test. But none of the isolates were found to produce MBLs. All these isolates were examined for the production of plasmid and were further analysed. Supercoil DNA marker was used to determine the plasmid sizes. It was used in electrophoresis gel each time along with the plasmids as molecular weight marker. Plasmid profiling analysis shown that, DNA marker was used to estimate the plasmid size and was used as molecular weight markers in each gel running. Plasmids were detected in 10 isolates with the POR of (18.51 %) by using Close and Rodriguez with modification (1982) and QIAprep Spin Kit. The overall sizes of the plasmid DNA range from the lowest 1.8 kb to the highest 14 kb. These 10 isolates appear to harbor 1 or more plasmids with the maximum of 4 plasmids. Various plasmid profiles were observed in the isolates. The plasmid analyses revealed that detectable plasmids in 10 (29.42%) out of the 34 selected multi-drug resistant P. aeruginosa isolates. Twenty four of the isolates possessed no plasmids, 3 isolates possessed single sized plasmids (3400bp- 4600bp) while 3 isolates had four plasmids with sizes from (1800bp- 5800bp). Four isolates which had 2 plasmids size of (220bp-14000bp) respectively. PCR were used to detect the ESBL genes. In this study, we examined the molecular type of blaSHV, SHV, 7EMand CTX-M derived ESBL variants produced by clinical P. aeruginosa isolates. We identified the strains carrying blaSHV and SHV genes by PCR test and confirmed the results by nucleotide sequencing. Polymerase chain reaction used in this study proved to be rapid reproducible and specific. We have found that 6 P. aeruginosa isolates carried blaSHV gene whereas 2 P. aeruginosa isolates carried SHV gene. Polymerase chain reaction produces a fragment of 200bp of blaSHV gene and 475bp of SHV gene respectively. ESBL positive isolates were found to harbour 1 or more plasmids. But TEM and CTX-M genes were not found in all the ESBL positive strains. The SHV & blaSHV genes were amplified by PCR. Approximately, 10-12 PCR reaction was carried out to have adequate amount of gene for sequencing and combined together to pool and purified by PCR purification kit. The purified product for sequencing service was sent to Medigene Sdn Bhd Selangor, Malaysia. The sequencing result was analysed online using NCBI and BLAST software.
Metadata
Download

Text
21631.pdf
Download (6MB)
Digital Copy
Digital (fulltext) is available at:

Physical Copy
Physical status and holdings:
Item Status:

Processing
ID Number
21631
Indexing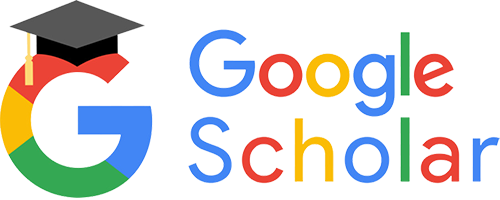 Statistic