Johari, Saiful Azmi
(2018)
Codonopsinine derivatives as potential inhibitory agents against methicillin- resistant staphylococcus aureus (MRSA) / Saiful Azmi Johari.
In: The Doctoral Research Abstracts. IPSis Biannual Publication, 13 (13). Institute of Graduate Studies, UiTM, Shah Alam.
Abstract
Methicillin-resistant Staphylococcus aureus (MRSA) is a nosocomialrelated and economically-relevant Gram-positive bacterial pathogen that has been known to display multidrug-resistance properties towards a wide range of structurally-unrelated antibiotics and antimicrobial agents. On the other hand, codonopsinine is a plant-based pyrrolidine alkaloid which is known to display remarkable antibiotic, hypotensive and low cytotoxic activity. Previously, 30 codonopsinine derivatives with electron rich functional groups were synthetically produced. In this study, selected microbiological and pre-clinical assays were carried out to investigate the possibility of using codonopsinine derivatives as potential new inhibitory agents against MRSA and methicillin-sensitive S. aureus (MSSA) isolates. In the MIC assay, only two novel compounds, MFM501 and MFM514, showed good inhibitory activity with MIC values between 7.81 to 31.3 μg/ml against 38 MRSA and 13 MSSA isolates. The MBC/MIC ratio exhibited that both active compounds has a bacteriostatic effect against MRSA and MSSA isolates. In the timekill studies, MFM501 showed a time-dependent killing action while MFM514 displayed a concentration-dependent killing effect. MFM514 also exhibited a faster bacteriostatic action than MFM501. Additionally, SEM analysis suggests that both active derivatives may exert its inhibitory activity via bacterial lysis and/or cytoplasmic membrane disruptions which resulted in the various irregular, distorted, shrunken and larger shapes of the treated MRSA cells. In the in vitro cytotoxic assay, both active molecules showed low cytotoxic activity with IC50 value of > 625 μg/ml against three non-cancerous mammalian cells. Following that, oral acute toxicity study revealed that the estimated LD50 value for MFM501 was > 300 mg/kg and < 2000 mg/kg (Category 4) while MFM514 exhibited less toxicity with an estimated LD50 value of > 2000 mg/kg and < 5000 mg/kg (Category 5). Finally, in the mouse protection assay, the ED50 values for MFM501 and MFM514 were calculated at 87.16 mg/kg and 29.39 mg/kg dosage, respectively, while both active codonopsinine derivatives exhibited a dose-dependent mice protection trend. This study showed that both active pyrrolidone compounds have the potential to be developed further as clinically active, safe and efficacious anti-MRSA agents. Since the dire need for new antibacterial agents are literally crucial for the survival of mankind, it is hoped that this study will serve as a proof-of concept paper to interested investors and/or healthcare-related companies for further R&D endeavour and/or commercial applications.
Metadata
Download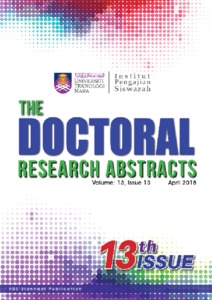 Preview
Text (Abstract Only)




ABS_SAIFUL AZMI JOHARI TDRA VOL 13 IGS_18.pdf

- Submitted Version
Download (435kB) | Preview
ID Number
20701
Indexing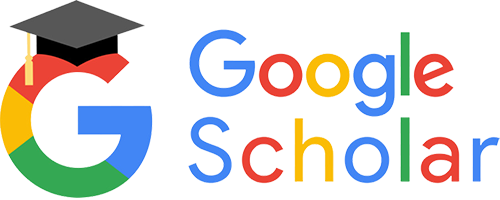 Statistic