Mohammed M. Al-Sabir, Waleed
(2015)
The influence of environmental factors on the effect of market orientation towards business performance of SMEs in Yemen / Waleed Mohammed M. Al-Sabir.
In: The Doctoral Research Abstracts. Institut Pengajian Siswazah, Shah Alam. (Unpublished)
Abstract
SMEs represent the vast majority of establishments in the Arab world and particularly in Yemen, where they represent 990/0 of the total number of establishments. These establishments lack a deep understanding of the importance of marketing to achieve their goals and continued growth. In addition, there are many SMEs that do not realize the concept of market orientation and how they apply it as one of the concepts of modern marketing that mainly focus on the customer. Furthermore, the supply and demand, forces of competition and the conditions of the market are the basic factors in the Yemeni environment that play a major role in determining to what extent large business companies, in general, are market-oriented companies, and SMEs, in particular, and their influence on the performance of these establishments. This study sought, firstly, to examine whether the relationship established between market orientation and performance in large business firm studies also holds in the context of SMEs in Yemen; and, secondly, to explore the potential effects of market turbulence, technological turbulence, competitive intensity, and market growth on the relationship between market orientation and the performance of SMEs. This study was conducted in four phases, which answered the research questions and addressed different research objectives in which the output from one phase was used in the next phase. Using a sample of246 SMEs in three governorates of Yemen- Sana'a, Ibb, and Taiz-five hypotheses were tested using structural equation modelling (SEM) via AMOS (Analysis of Moment Structures) software package Version 16.0. The findings of the hypotheses testing indicated that the two hypotheses (H 1 and H2) are supported; thereby indicating that market orientation is a key determinant of two dimensions of business performance in the SMEs of Yemen - employees' consequences and financial performance. In addition, the study did not find strong support for the moderating factor (H7) in the context of SMEs in Yemen, except the moderating impact of market turbulence (H4) and technological turbulence (H5). The robust, valid and reliable scale together with the developed model in this study can be used by managers in industry or by academicians for future research.
Metadata
Download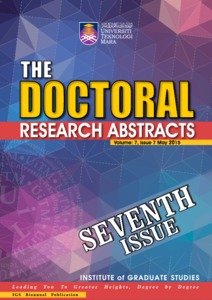 Preview
Text (Abstract Only)




ABS_WALEED MOHAMMED M. AL-SABIR VOL 7 IGS 15.pdf

- Published Version
Download (1MB) | Preview
ID Number
16329
Indexing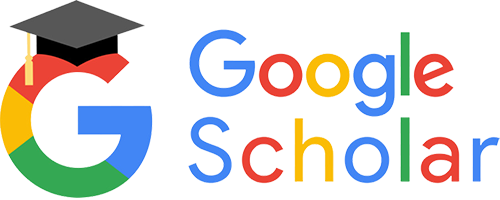 Statistic