Darwis, Yuliandre (2010) A history of Minangkabau press, 1859-1945 / Yuliandre Darwis. PhD thesis, Universiti Teknologi MARA.
Download

Text
TP_YULIANDRE DARWIS MC 10_5 1.pdf
Download (111kB)
Abstract
Minangkabau is a region located on the Western part of Sumatera, Indonesia. The Minangkabau tradition of rantau (wandering, a rite of passage) has obviously been the reason for the emergence of youthful and progressive-thinking figures that brought about change. The unique debate about Islam and local customs and traditions had led to the emergence of two opposing forces, the Kaum Tua (The Old, or Conservatives) and the Kaum Muda (The Youth, or Progressives) in Minangkabau. The evidence of the conflict between those two forces can clearly be seen in press activities, which has made the history of the press in Minangkabau as one of the oldest in Indonesia. In its subsequent development, during the Dutch colonial occupation the press in Minangkabau developed in such a way as to become the means to present ideas of nationalism, which later on led to independence. The press of Minangkabau, beginning with the very first newspaper published in 1859, up to national independence in 1945 has had a fascinating history, and it is important for Indonesia as well as for Minangkabau itself. This period has never been the subject of any comprehensive research. The objective of this research is to study and present the history of the Press in Minangkabau. The research method is historical research where various sources of data were used for this research, including books, articles, journals, and interviews with historians, discussions and seminars. Historical data uncovered through this research includes an introduction on Minangkabau and its customs and traditions, the journey of how Islam was introduced into Minangkabau, the progressive modernization of Islam which occurred after the Perang Paderi (Paderi War), the struggles between Kaum Muda and Kaum Tua as found in the historical journey of the Minangkabau press which was part of the effort to modernize Islam and the nationalist movement in the struggle for independence for Indonesia as a nation. Also included is the history of a number of important Press figures, educational institutions and organizations that were involved in the development of the press, and the profile of "Soeloeh Melajoe", one of the Islamic magazines and part of the Islamic Press that was owned by the Kaum Tua (Conservatives). As a result of this research, we are able to reach the conclusion that the History of the Minangkabau Press began with the movement to modernize Islam up to and including the nationalist movement towards national independence of the Republic of Indonesia.
Metadata
Fulltext
Fulltext is available at:
UNSPECIFIED
ID Number
5518
Indexing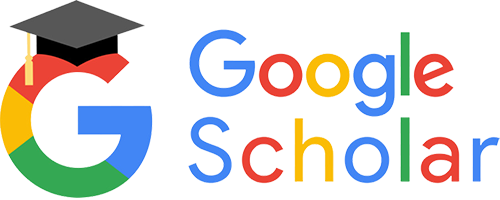 View in Google Scholar