Wan Zaid, Wan Sazrina (2010) Pharmacoethics values and factors affecting them : a comparison between community pharmacists in Malaysia and the United States of America / Wan Sazrina Wan Zaid. PhD thesis, Universiti Teknologi MARA.
Download

Text
TP_WAN SAZRINA WAN ZAID PH 10_5 1.pdf
Download (199kB)
Abstract
Community pharmacists claimed to encounter conflict between professionalism and business interest. This study examined the ethical compliances of community pharmacists in Malaysia and the USA; to devise an instrument to study Pharmacoethics Values among community pharmacists based on the Code of Conduct for Pharmacists and Bodies Corporate by the Pharmacy Board of Malaysia; and to find out the factors contributing to the low Pharmacoethics Values among the community pharmacists in both countries. The novel pharmacoethics devise, which was constructed and tested for its validity and reliability using exploratory factor analysis, Cronbach alpha (a) value and test-retest, was mail-sent to all 1426 registered community pharmacists in Malaysia and 120 hand-delivered and immediately collected, to conveniently chosen respondents in the USA. Data was analyzed using SPSS for Windows version 12.0. Accordingly, descriptive statistics, Kruskall-Wallis, Mann-Whitney U or Spearman's rank order correlation coefficient were used to analyze the data and test at the 0.05 level of significance. In Malaysia, out of 1242 questionnaires delivered, 266 responded with consent. Factor analysis yielded four ethical domains, which were then named Business Practice, Ethical Practice, Professional Practice and Personal Attitude. Demographically, ownership status (Malaysia=56.8% pharmacy owner, USA=58.3% pharmacist only); type and size of pharmacy outlets; levels of income; and ethics exposure during undergraduate training (Malaysia=64.3%, USA=94.2%) were significantly different between Malaysia and the USA. The other findings were that the community pharmacists in the USA significantly behaved more ethically than the community pharmacists in Malaysia in two of the pharmacoethics dimensions, namely Ethical Practice and Personal Attitude. The Pharmacoethics Values were in the range of 'mostly compliant' for all four pharmacoethics dimensions for the USA and two pharmacoethics dimensions for Malaysia and 'moderately compliant' for the other two.
Metadata
Fulltext
Fulltext is available at:
UNSPECIFIED
ID Number
5495
Indexing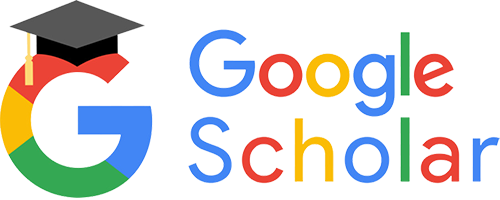 View in Google Scholar