Omar, Siti Nazirah and Abdull Ropha, Aiza Adriena and Solehen, Siti Sarah and Yusri, Muhammad Azizi and Badrul Hisham, Muhammad Ikram and Abdul Rashid, Ahmad Khairut Zaki (2017) Blare necklace / Siti Nazirah Omar … [et al.]. In: Melaka International Intellectual Exposition (MIIEX 2007). Division of Research and Industry Linkages, Alor Gajah, Melaka.
Download

Text (Abstract Only)
47897.pdf
Download (349kB)
Abstract
There are many cases of missing children all around the world as of today. It is beyond our control as children are taken in a blink of an eye. Usually, these things occur when the children are drawn with tricky attractions like snacks or toys. This problem has concerned many parents of small children. In other cases, some children have already been kidnapped by criminals resulting in human trafficking or worst case, rape and death. Here we present you the Blare Necklace. It is the new concept of a tracking device where the blare is placed inside a necklace so that the children can wear it anywhere and at anytime, in order for it to function, you have to install "iTag" application on play store or apple store and connect the blare necklace to the application. This is how it works. When your children are in a certain worrying distance, your handphone will make a sound and give you a notification that they are far away from you. Then, you can find your children according to the location stated. GPS stands for Global Positioning System is a radio navigation system that allows the users to determine where their location is. GPS Maps is provided in the application that can be used as a guide to detect the location of your children. Not only that, the uniqueness o f this product is when you click the button on "iTag" application, the blare necklace will make a sound whenever you need to detect where your child is. The size o f the product is suitable enough for everyone to bring it everywhere they go. This blare necklace is targeted for children of all ages and gender. Blare Necklace has a high market potential because it is user-friendly and super easy to use.
Metadata
Item Type:
Book Section
Creators:

Abdull Ropha, Aiza Adriena

UNSPECIFIED

Badrul Hisham, Muhammad Ikram

UNSPECIFIED

Abdul Rashid, Ahmad Khairut Zaki

UNSPECIFIED

Contributors:

Contribution

Name

Email / ID Num.

Subjects:
G Geography. Anthropology. Recreation > G Geography (General) > Global Positioning System
H Social Sciences > HV Social pathology. Social and public welfare. Criminology > Criminology > Crimes and offenses > Crimes against the person > Kidnapping
H Social Sciences > HV Social pathology. Social and public welfare. Criminology > Criminal justice administration > Prevention of crime, methods, etc.
Divisions:
Universiti Teknologi MARA, Melaka > Bahagian Penyelidikan dan Jaringan Industri, UiTM Melaka
Item ID:
47897
Uncontrolled Keywords:
Missing children; Tracking device; Global Positioning System
URI:
https://ir.uitm.edu.my/id/eprint/47897
ID Number
47897
Indexing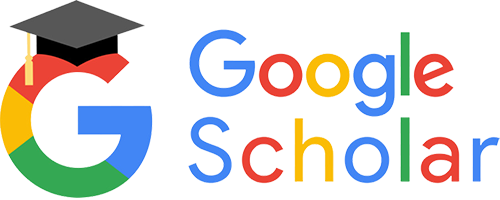 View in Google Scholar