Harman, Nurfitri (2017) Phytochemical screening and antibacterial activity of Momordica charantia L. var charantia and Momordica charantia L. var abbreviate Seringe against food borne pathogens on raw fish / Nurfitri Harman. [Student Project] (Unpublished)
Download

Text
47712.pdf
Download (881kB)
Abstract
Momordica charantia is a bitter fruit that comes in variety of shapes and sizes and
claimed to possess an antibacterial effect. The aim of this study was to determine
the phytochemicals content and antibacterial activity of Momordica charantia L.
var charantia (MC) and Momordica charantia L. var abbreviate Seringe (MCA)
against food-borne pathogens on raw fish. The samples were extracted by using
different types of solvent namely ethanol, methanol, chlorofonn and aqueous
against Gram-positive bacteria (Staphylococcus aureus and Bacillus subtilis) and
Gram-negative bacteria (Escherichia coli and Salmonella enterica). The
effectiveness of the plant extracts were tested against the food-borne pathogen on
raw fish. Standard phytochemical laboratory methods were used to screen the
constituents in the plant. Antibacterial activity was evaluated by using agar welldiffusion
method, minimum inhibitory concentration (MIC) and minimum
bactericidal concentration (MBC). In disinfectant process, the enumeration of
bacteria colony forming unit (CFU) performed by using pour plate method. The
phytochemical screening had elicit seven components that possessed antibacterial
effect namely quinone, flavonoid, tannins, alkaloid, saponin, steroid and terpenoid
variedly in different solvent that used in extraction. In antibacterial assay, most of
the samples had ability to render antibacterial activity against Gram-positive
bacteria compared to Gram-negative bacteria. Generally, dried extract had high
antibacterial activity compared to fresh plant extracts. The highest inhibition zone
recorded was against S. aureus (16.66 mm± 2.08) and the lowest was against B.
subtilis (0.00 mm). The minimum inhibitory concentration for dried and fresh
plants extracts were 1.25 mg/ml and 1.88 mg/ml respectively. The plant extracts
showed mild antibacterial activity against food-borne pathogen on raw fish by the
reduction of bacteria colony at 26 and 28 minutes after exposure to plant extract.
In conclusion, MCA and MC extract that extracted with different types of solvents
had mild antibacterial activity and diverse effect against different type of bacteria.
Metadata
Fulltext
Fulltext is available at:
Bilik Koleksi Akses Terhad | Kampus Kota Kinabalu, Sabah
ID Number
47712
Indexing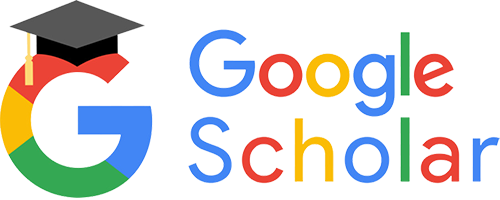 View in Google Scholar