Mohamad Arif, Nur Atikah and Ismail, Nur 'Ain (2018) Residents' satisfaction level on maintenance works in government quarters in TLDM Base Lumut, Perak / Nur Atikah Mohamad Arif and Nur 'Ain Ismail. In: 3rd Undergraduate Seminar on Built Environment and Technology 2018 (USBET2018), September 2018, Universiti Teknologi Mara Perak Branch.
Download

Text
46771.pdf
Download (1MB)
Abstract
Residents' satisfaction level on maintenance services for high rise building is vital to the facilities management in meeting the residents' expectation with their various maintenance services. Due to infrequent maintenance in public buildings, incidents such as lift fall in TLDM government quarters
happened in 2013 and also water supply problem in government quarters in Peramu Jaya, Pahang in 2013.
The aim of this paper is to determine the satisfaction level of residents with maintenance works in government quarters. Therefore, to support the aim of this paper, the objective are to determine the residents' level of satisfaction regarding the maintenance of the government quarters and to determine the activities preferred by residents to improve of maintenance management in the government quarters. In
order to achieve the objective, questionnaires of over 200 copies have been distributed to the residents of TLDM Base Lumut quarters through face to face method. The respondents have been residents of the quarters in the range of 20 years. The questionnaire had been adapted from a previous study which is relevant to the objective of this study. The data were analysed using simple descriptive statistics where the result presented in mean for each variable by using SPSS of version 23. The results were shown based on raking given by the residents. The result concluded that the highest satisfaction shown by the residents were the internal wall repairs, air conditioning repairs and water tank repairs. In general, the performance shown by the maintenance works of the quarters was in the moderate satisfaction category. Only for garbage disposal repairs, residents showed dissatisfaction category.5 significant activities preferred by residents to improve of maintenance management. The result concluded that there are three significant activities to improve of maintenance management which are (i) scheduling on maintenance works, (ii) strict policy of maintenance works and (iii) response on client complaints. The outcomes indicate that the aspects of building maintenance practice and the effectiveness of the maintenance management in government quarters can influence the satisfaction of the residents. It can be recommended to the management team to help them improve in the management of the facility and maintenance management practices.
Metadata
ID Number
46771
Indexing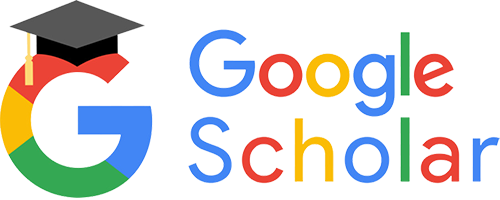 View in Google Scholar