AA, Spasov and OY, Grechko and DM, Shtareva and AI, Raschenko and NV, Eliseeva and VA, Anisimova (2018) Analgesic Activity of the Kappa Opioid Receptor Agonist - RU-1205 in Rats / Spasov AA … [et al.]. Journal of Clinical and Health Sciences, 3 (2). pp. 13-18. ISSN 0127 – 984X
Download

Text
44047.pdf
Download (494kB)
Abstract
Introduction: Opioid analgesics are the most efficient and widely used drugs for the management of moderate to severe pain. However, side effects associated with mu receptor activation, such as respiratory depression, tolerance and physical dependence severely limit
their clinical application. Currently, the kappa-opioid system is the most attractive in terms of the clinical problem of pain, because kappa-agonists do not cause euphoria and physical dependence. The purpose of this study was to evaluate the antinociceptive effect of the
novel compound - RU-1205. Methods: The analgesic activity of RU-1205 was studied on nociceptive models that characterize the central and peripheral pathways of pain sensitivity (hot plate test, electrically induced vocalisation, formalin test, writhing test). Results: RU1205 exhibited highly potent antinociceptive effects in rodent models of acute pain with ED50 values of 0.002 - 0.49 mg /kg. Pretreatment with the κ-opioid receptor antagonist nor Binaltorphimine significantly attenuated the analgesic activity of investigated substance in a hot plate test. Conclusions: It was established that the compound shows a significant dose-dependent central and peripheral analgesic effect. It was assumed kappa-opioidergic mechanism of analgesic effect of RU-1205.
Metadata
Item Type:
Article
Creators:
Subjects:
R Medicine > RC Internal Medicine > Neuroscience. Biological psychiatry. Neuropsychiatry > Psychiatry > Therapeutics. Psychotherapy
R Medicine > RM Therapeutics. Pharmacology > Drugs and their actions
Divisions:
Universiti Teknologi MARA, Selangor > Sungai Buloh Campus > Faculty of Medicine
Journal or Publication Title:
Journal of Clinical and Health Sciences
UiTM Journal Collections:
UiTM Journal > Journal of Clinical and Health Sciences (JCHS)
ISSN:
0127 – 984X
Volume:
3
Number:
2
Page Range:
pp. 13-18
Official URL:
https://jchs-medicine.uitm.edu.my/index.php
Item ID:
44047
Uncontrolled Keywords:
kappa-opioid agonist, opioid analgesics, butorphanol, U 50,488, norBinaltorphimine
URI:
https://ir.uitm.edu.my/id/eprint/44047
ID Number
44047
Indexing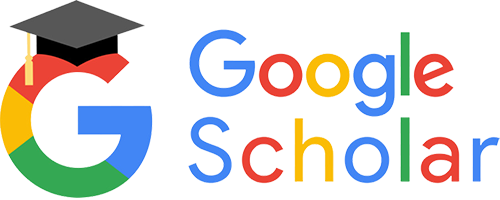 View in Google Scholar