Marahim, Elshabiana and Alang, Nor Azlina and Mohd Firdaus, Umma Aufa and Ag Abd Rahman, Dgku Hizra Nadzrya and Joe Kitingan, Jannetha Phoebe and Harthono, Nuur Fatihatul Syuraih Sahl (2015) Library Cafe / Elshabiana Marahim ... [et al.]. [Entrepreneurship Project] (Unpublished)
Download

Text
43898.pdf
Download (1MB)
Abstract
Library Cafe is a partnership business. We choose Library Cafe as a name in
our company business because we are providing our services in librarian
concept. We provide delicious foods and services to fulfil the customer
satisfaction. Our target is student and non-student, but we are focusing more to a
student. Therefore, having our helpful services will help the students to satisfy
the needs in their studies.
Our business will be located at Lorong Plaza Utama 3, Alamesra, and Kota
Kinabalu Sabah. From our observation the location that we choose is one of the
places near with the education institutions. Since our cafe with the concept of
library with an innovation and convenient services that we provide especially for
the students will help them to fulfil their needs.
In terms of the problems that the students facing today, study at cafe culture
has increase among students. However, the condition is not suitable and
comfortable for students. Therefore, having our Library Cafe will help them to
overcome their problems.
We estimate our future in this business, hopefully in 10 years our services will
growth blooming and also our Library Cafe will develop into bigger space for our
students to come plus other extra customers there we will provide mini hostel for
students that studies late night to rest. We will put another branch to explore our
genius concept to other place and great food then soon turning our business into
a franchises business in the future.
Metadata
Item Type:
Entrepreneurship Project
Creators:

Ag Abd Rahman, Dgku Hizra Nadzrya

2013387407

Joe Kitingan, Jannetha Phoebe

2013384295

Harthono, Nuur Fatihatul Syuraih Sahl

2013393367

Subjects:
H Social Sciences > HD Industries. Land use. Labor > Management. Industrial Management > Planning. Business planning. Strategic planning
H Social Sciences > HD Industries. Land use. Labor > Food industry and trade. Halal food industry. Certification
T Technology > TX Home economics > Cooking
T Technology > TX Home economics > Food service
T Technology > TX Home economics > Restaurants, cafeterias, tearooms, etc.
Divisions:
Universiti Teknologi MARA, Sabah > Kota Kinabalu Campus > Faculty of Business and Management
Item ID:
43898
Uncontrolled Keywords:
Business plan; Business management; Entrepreneurship; Library; Cafe
URI:
https://ir.uitm.edu.my/id/eprint/43898
Fulltext
Fulltext is available at:
Bilik Koleksi Akses Terhad | Kampus Kota Kinabalu, Sabah
ID Number
43898
Indexing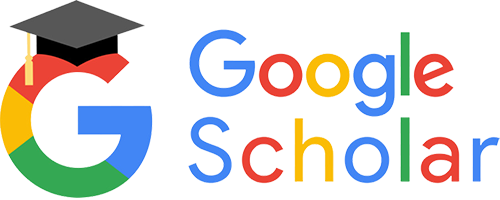 View in Google Scholar