Philman Jong, Khairul Anwar and Hamidon, Mohd Nuramirul Hamiz and Yusuf, Saiful Bahri and Othman, Mohd Syafiq (2011) ENT300 Fundamental of Entrepreneurship. Business Plan : Refresh Express / Khairul Anwar Philman Jong... [et al.]. [Entrepreneurship Project] (Unpublished)
Download

Text
35929.pdf
Download (750kB)
Abstract
The name of our company is Refresh Express and the company acts as a wholesaler for the retailers in Kota Samarahan. The company consists of four members and each member contributes a certain amount of capital to assist the start of the business. The main business activity of Refresh Express is mainly supplying and being a wholesaler of various types of soft drinks. Our target market are the retailers in Kota Samarahan area. With the small amount of soft drinks distributor in Kota Samarahan, it would be wise for us to start a soft drinks supplier company after considering the advantages and benefits we can obtain. The retailers in Kota Samarahan have high demands of soft drinks and with no wholesaler in the Samarahan area that focus mainly on soft drink, it would be one of our great advantage. Refresh Express also provide a delivery service as well as helping the customers in stocking their shelves. The increasing population in Samarahan as well as the increase in the amount of retailers would result in the increase of demands for our product. Thus, this will help us to expend our business in supplying the soft drinks.
The partners in Refresh Express have agreed that Khairul Anwar Bin Philman Jong to be the General Manager and the Administrative Manager of the company, Mohd Nuramirul Hamiz Bin Hamidon is the Marketing Manager, Saiful Bahri Bin Yusuf is the Operational Manager, and Mohd Syafiq Bin Othman is the Financial Manager. The General Manager of the company is selected based on his experience, ability and skill among the partners.
The management team will be led by the General Manager and is assisted by the other managers of the company. The General Manager is responsible in planning, leading, controlling and organizing the business. The Administrative Manager is responsible for the job related to administration such as planning and arranging the remuneration schedule of salary and wages. The Operational Manager is responsible to the entire job that related to the operation and will supervise and coordinate the operation of the business. The Marketing Manager will be responsible to create the marketing plan, identifying the customer's need and demand, identifying the competitors, target market, market size, and forecast the future market. The Financial Manager will handle the financial matters such as preparing the budget and financial statement for the expense of each departments and controlling the flow of money of the organization.
Metadata
Fulltext
Fulltext is available at:
Bilik Koleksi Akses Terhad | PTAR Kampus Samarahan 2, Sarawak
ID Number
35929
Indexing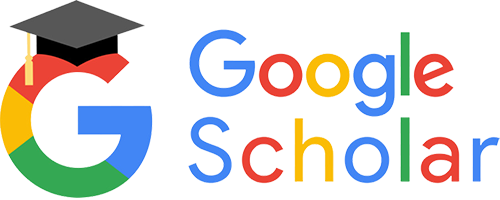 View in Google Scholar