Mohd Amin, Noraziah
and
SyedMohri, Syarifah Norrasyidah
and
Tazijan, Farina Nozakiah
and
Razali, Wan Noorli
and
Nah, Er Ann
and
Ismail, Rushita
(2014)
eLingua : Issue 1 : March 2014 / Academy of Language Studies.
Bulletin. Academy of Language Studies, Penang.
Abstract
1. "MESRA CERIA" Programme with children of Rumah Kanak-kanak Taman : A total of 35 staff members of The Academy of Language Studies, UiTM Pulau Pinang participated in a community programme called Program Mesra Ceria Bersama Kanak-kanak Rumah Kanak- kanak Taman Bakti on 22 June 2013. This event took place at a welfare home for the neglected and abused children as young as a newborn to as old as 12 years. 92 children were involved in this
programme.
2. UiTMPP Inter-Department Indoor Sports Competition : During the recent inter-department indoor sports competition, the Academy of Lan¬guage Studies (ALS) joined forces with PSM, USMB, and ACIS to compete in several indoor sports at UiTM's main hall. ALS lecturers, Mr Lim Soo Giap, Ms Nurul Bazilah Abd Hamid and Ms Syarifah Norrasyidah Syed Mohri, represented ALS in the badminton doubles while Ms Farhana Shukor represented ALS in the ping-pong competition.
3. ALS Aidilfitri and Deepavali 'Open House' : On the 30th August 2013, the department decided to host its 'Open House' to celebrate Hari Raya Aidilfitri and Deepavali Day at UiTM Pulau Pinang Hotel. The main objectives of this event were to strengthen relationships between the faculty members and spending a bit of 'time- off from work to be with col¬leagues. As we have not had such gatherings for quite some time, most of us were looking forward to it. We had such a good time 'karaoke-ing' over lunch! We were spoilt for choice when it came to eating; satay, rendang, ketupat, fried beehoon, soto, pizza, cakes, cookies, ice cream, pastries and many more.
4. Kudos to the ALS Faculty Members! : With the unique theme of 'takeoff and landing' concept, The Faculty of Hotel and Tourism Management hosted UiTM Penang 2013 Hari Kualiti on December 20th, 2013. ALS UiTM Pulau Pinang had a very good reason to celebrate the day as several of its faculty members were awarded in various categories such as publications, services and innovation. Kudos to Dr. Rushita Ismail, Prof. Madya Hoe Foo Terng, Ms Agelyia Murugan, Mr Budiman Sabri Ahmad, Ms Emily Jothee Mathai, Ms Er Ann Nah, Ms Farina Nozakiah Tazijan, Ms Hanani Ahmad Zubir, Mr Liaw Shun Chone, Mr Lim Teck Heng, Mr Mah Boon Yih, Ms Muriatul Khusmah Musa, Ms Norhafizah Abd Halil, Ms Ong Sheau Fen, Mr Rasaya Marimuthu, Ms Syahirah Ramli, Ms Suzana Ab Rahim, Ms Wan Noorli Razali, Ms Wan Syakira Meor Hissan and Mr Fazrul Azmi Zulkifli.
5. 2nd UPALS ICL 2013 : Academy of Language Studies, UiTM Pulau Pinang had successfully organized its Second International Conference on Languages, the 2nd UPALS ICL 2013 at Traders Hotel, Georgetown, Penang from 29th to 31st May 2013. With the theme "Language in Diverse Environments", the conference had become a plat¬form for academicians, researchers, practitioners, programme providers and students to share the latest devel¬opment in language teaching and learning in various settings. It had managed to capture the interest of not only the local but also international presenters and participants. Associate Professor Mohd Zaki Abdullah, the former UiTM Pulau Pinang Rector officiated the conference opening ceremony.
6. COLT 2013 : The 2nd International Conference of Language & Teaching (COLT) was held on 7 and 8 November, 2013 at the Park Royal Hotel, Batu Fer- inghi, Penang. It was organized by the Department of Language Studies, Universiti Teknologi MARA Kedah and the opening ceremony was officiated none other by our UiTM Pro-Chancellor, Yang Berbahagia Tan Sri Dato' Seri Utama Arshad Ayub. The keynote speakers were Prof. Dr. Rod Ellis and Prof. Dr. Ania Lian while the first and second plenary sessions were headed again by Yang Berbahagia Tan Sri Dato Seri Utama Arshad Ayub and Associate Professor Dr. Saadiyah Darus respectively. The conference themed 'Passing the Baton: Revitalising, Preserving and Sustaining Languages of the World' attracted 63 papers. From APB UiTM Pulau Pinang itself, there were 4 presenters.
7. A Splash of French Culture : Students from Universiti Teknologi MARA Pulau Pinang were recently given the opportunity to take part in a poster drawing competition orga¬nized by the French Club of the university. Opened to all, students eagerly picked up their long abandoned colour pencils and crayons to rekindle their passion for drawing. The contest which started on the 13th of January and ended on the 7th of February saw an interesting number of partic¬ipants. The theme of the competition revolved around the French culture with a slogan in French. A multitude of skills was applied, intense col¬ors splashed and coupled with a vivid imagination, a vibrant and vivid French cultural landscape was aptly portrayed. On the 14th of February, ten judges from the Academy of Language Studies were invited to choose the winners of the contest. The posters were judged based on five criteria: innovation, imagination, image content, wording and commitment of the participants.
8. Pengenalan Cara Penciptaan Tulisan Cina (Liu Shu) : Skrip Bahasa Cina adalah satu sistem penulisan ideografik, di mana struktur grafik secara langsung berkaitan dengan pengertian. Oleh itu, langkah pertama ke arah penguasaan karaktor Cina adalah untuk mempelajari ciri-ciri komposisi mereka. Dalam kajian komposisi karaktor Cina, terdapat teori tradisional yang dikenali sebagai Liu Shu (enam cara penciptaan tulisan Cina).
9. What a wordie!! : all me crazy but I have been playing word games since I was twelve. Memorizing words and their spellings from a dictionary were what my brother and I together with the next-door teenagers did best before any games played. We were really enthusiastic get¬ting fully prepared for our next scrabble competition. There we were, Duan and Razak, Zamri and I at the hallway of our house. We were the word ad¬dicts in the neighborhood.
Metadata
Download

Text
34345.pdf
Download (2MB)
ID Number
34345
Indexing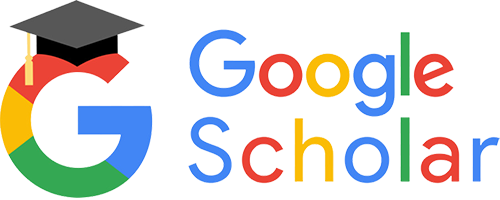 Statistic