Mohd Hir, Zul Adlan and Ali, Rusmidah (2020) Preparation of al/al203 and al/al203/ti02 photocatalysts for methyl tert-butyl ether degradation in aqueous phase under uv light irradiation / Zul Adlan Mohd Hir and Rusmidah Ali. Gading Journal for Science and Technology, 3 (1). pp. 34-41. ISSN 2637-0018
Download

Text
31102.pdf
Download (449kB)
Abstract
Pollution of surface and groundwater by methyl tert-butyl ether (MTBE) is a serious world concern with respect to environment and human health. Human contact with MTBE has caused various ill-health problems such as fever, dizziness, cough, muscular aches, and irritation to the skin and eyes. Therefore, steps should be taken to reduce or totally eliminate the presence of such compounds in water. In this study, two types of photocatalysts, Al/Al2O3 and Al/Al2O3/TiO2 were tested in batch reactor system for the removal of MTBE in aqueous phase
assisted by UV irradiation. The photocatalysts were prepared by anodic oxidation of Al plate
in 0.4 M NaOH electrolyte solution. TiO2 was deposited onto the surface of Al/Al2O3 plate by
electrolysis in an electrolyte solution containing a mixture of ammonium titanyl oxalate
monohydrate, (NH4)2[TiO(C2O4)2].H2O and hydrated oxalic acid, (COOH)2.2H2O. The results
indicate that the percentage of MTBE degradation using Al/Al2O3/UV and Al/Al2O3/TiO2/UV
systems reached 89.35 % and 95.27 %, respectively. The effects of hydrogen peroxide (H2O2)
and initial pH of MTBE aqueous phase were also studied using Al/Al2O3 photocatalyst. In both
systems, MTBE degradation decreased to 82.57 % in the presence of H2O2. While the optimum
pH was found to be the original pH of the sample solution (pH 7.75). This study demonstrated
that Al/Al2O3/TiO2/UV system exhibited enhanced photoactivity, promoted better charge
separation for degradation of organic pollutant in aqueous phase.
Metadata
ID Number
31102
Indexing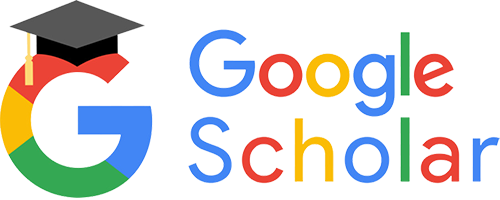 View in Google Scholar