Mohd Latif, Syifaa' Liyana (2015) Epidemiology study of giardia duodenalis infection among orang asli school children in Sekolah Kebangsaan Penderas, Pahang / Syifaa' Liyana Mohd Latif. Degree thesis, Universiti Teknologi MARA.
Download

Text
TD_SHIFAA'LIYANA MOHD LATIF HS 15_5.pdf
Download (3MB)
Abstract
Giardia duodenalis is a flagellate parasite which has been considered as the most common protozoa infecting human worldwide with high prevalence in developing countries, including Malaysia. It can infect small and large intestine ofvertebrae hosts such as humans, cats, dogs and cattle. The clinical manifestations of giardiasis in humans are highly variable ranging from the absence of symptoms to acute or chronic diarrhea. There are many risk factors that play role in the transmission of G. duodenalis such as faecal-oral, food-borne and water-borne transmissions. Thus, the present study was carried out to determine the prevalence of G. duodenalis, possible risk factors and association of clinical manifestations with giardiasis. A cross-sectional study was conducted between Mac 2014 and July2015 in Sekolah Kebangsaan Penderas, Pahang. Stool samples were collected from 89 children of whom 47 boys and 42 girls. All stool samples were processed with Wheatley's trichrome staining technique for the identification of G. duodenalis cysts and/or trophozoites. Socioeconomic data were collected through a pre-tested questionnaire and further analyzed using Pearson Chi-square, univariate and logistic regression analyses to identifY the possible risk factors and clinical manifestations for G. duodenalis infection. The overall prevalence ofG. duodenalis was 14.61% (13/89). In this study, girls have higher chance of being infected with G. duodenalis as compared to boys with a ratio of2.5:1. Furthermore, there was no significant different between G. duodenalis and age groups. Likewise, the present study also found no statistically significant between risk factors with this parasite. In addition, no significant association was found between giardiasis with diarrhoea (p = 0.053) and other gastrointestinal symptoms (p = 0.494). More studies need to be carried out in order to get better understanding on risk factors and clinical manifestations of G. duodenalis. The infection of G. duodenalis can be controlled by improving the quality of education especially on health education, efficient provision of adequate sanitary facilities and sewage disposal, regular health screening and giving treatment for those get infected also can help in minimizing the transmission of G. duodenalis. It is strongly suggested to perform a highly sensitive, specific molecular technique besides microscopic examination to identify up to assemblages.
Metadata
Fulltext
Fulltext is available at:
UNSPECIFIED
ID Number
27877
Indexing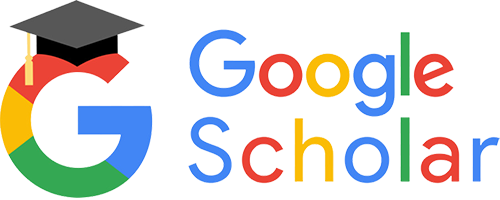 View in Google Scholar