Razali, Mohamad Hezri (2017) Cadastral survey practice on parcels in a multilayered situation for future Malaysian 3D Cadastre / Mohamad Hezri Razali. Masters thesis, Universiti Teknologi MARA.
Download

Text
TM_MOHAMAD HEZRI RAZALI AP 17_5.pdf
Download (110kB)
Abstract
The current Cadastre system that is being practiced in Malaysia for a period of one hundred years is a two-dimensional (2D) parcel based system. However in the near future, it is envisaged that this 2D based concept may no longer be able to meet the changes brought about by the booming yet complex high density developments. It clearly proves that there are some restrictions to facilitate essential information about land and property, which includes Rights, Restrictions and Responsibilities in 3- Dimensional geographical space. The aim of the thesis focuses on how to introduce and incorporate a 3-Dimensional concept into the current cadastral survey practice for future Malaysian 3D Cadastral with emphasis on the case of multi-layered situations. The thesis begins by firstly introducing the initiatives and implementation strategies on the possibility of the current practice in 3D Cadastre abroad which includes Norway, Queensland (Australia), Israel and Netherlands being accommodated into the existing Malaysian Cadastre System in order to establish a conceptual framework and practice for future 3D Malaysian Cadastre system. Hence, the status and development of the cadastral system and practices elsewhere and their impact on the current practices towards 3D cadastre system in Malaysia and the development of 3D Cadastre abroad are reviewed and documented. In the second objective, the establishment of possible cadastral solutions focusing on the Malaysian cadastral surveying practices are proposed and discussed in enabling the 3D registration of Rights, Responsibilities and Restrictions (3D-RRRs) for multi-layered parcels development. These proposed solutions comprise of four conceptual approaches to be considered accordingly for the case of multi-layered parcels. Finally, the verification survey through distribution of questionnaires survey in terms of quantitative approach has been conducted in order to validate the capability and feasibility of those suggested solutions for accommodating the 3D Cadastre system in Malaysia. The questionnaires survey from various government authorities and professional firms were analysed statistically in obtaining the perceptions of personnel in collective form on the proposed cadastral solutions. Throughout the result of questionnaire survey is become clear that 86% of respondents were agreed and thought that the introduction of 3-Dimensional based concept as proposed in the thesis will play a significant role in establishing the legal status of multi-layered property rights which offers best potentials and is realizable in the near feature.
Metadata
Fulltext
Fulltext is available at:
UNSPECIFIED
ID Number
27727
Indexing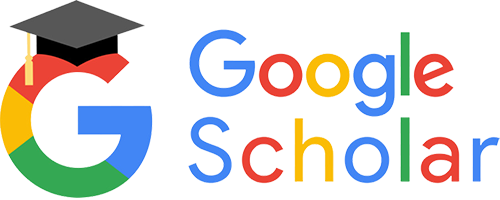 View in Google Scholar