Ariffin, Suhaidi (2015) Screening for β-lactamase inhibitors from mangrove soil actinomycetes / Suhaidi Ariffin. PhD thesis, Universiti Teknologi MARA.
Download

Text
TP_SUHAIDI ARIFFIN AS 15_5.pdf
Download (670kB)
Abstract
Marine-derived actinomycetes possess distinct and complex metabolic capabilities, resulting in the wide diversity of their secondary metabolites in terms of chemical structure and biological activity. The bioactive compounds of actinomycetes isolated from mangrove soils are reported to possess various biological activities such as antimicrobial, cytotoxicity, anticancer and antioxidant. The aims of this study are to isolate and characterize diverse populations of marine actinomycetes from mangrove soils, to identify selected morphologically distinct isolates by using 16S rRNA sequence analysis, to screen their potential biological activities as antimicrobial as well as β-lactamase inhibitor agents, and to elucidate the structure of selected bioactive compounds. A total of 73 actinomycete strains were isolated from II mangrove locations in Malaysia. Of these, morphological observations and 16S rRNA sequence analysis indicate the presence of representative species from at least 3 genera Streptomyces, Pseudonocardia and Saccharomonospora. The majority of the isolates belong to genus Streptomyces. It was found that the most productive medium for isolation is starch casein nitrate agar (SCNA). It was also found that addition of 3% sodium chloride (NaCl) improved the isolation rate of mangrove actinomycetes. Disc diffusion assay showed that 9.6% (direct broth culture) and 8.2% (ethyl acetate extract) of these isolates were able to produce antimicrobial compounds active against Staphylococcus aureus, Bacillus subtilis, Candida albicans as well as Saccharomyces cerevisiae. Hexane extracts however exhibited no activity. A modified microdilution plate assay showed that 16.4% (ethyl acetate extract) of these strains were able to generate antimicrobial compounds active against Staphylococcus aureus, Bacillus subtilis, Escherichia coli and Candida albicans. A rapid screening assay for β-lactamase inhibitors activity by resazurin microdilution plate assay was developed and showed that 4.9% of actinomycete isolates were able to produce inhibitor compounds against Staphylococcus aureus ATCC 43300. The KMS I isolate was chosen as a lead candidate because this strain showed consistent production of antimicrobial and inhibitor active compounds throughout the screening experiments. Nuclear magnetic resonance (NMR) spectroscopy analysis showed that the active compound (KMS 12B) was 4-hydroxybenzoic acid.
Metadata
Fulltext
Fulltext is available at:
UNSPECIFIED
ID Number
27582
Indexing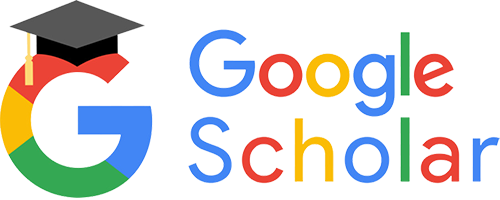 View in Google Scholar