Ismail, Siti Nadiah (2015) Isolation and identification of amylase producing Bacillus sp. from local house waste contaminated soil / Siti Nadiah Ismail. Degree thesis, Universiti Teknologi MARA.
Download

Text
TD_SITI NADIAH ISMAIL HS 15_5.pdf
Download (1MB)
Abstract
Amylase is an enzyme that breaks the starch molecules into dextrins and smaller glucose units. It is one of the most important enzymes comprising about 30 % of the world's enzyme production. Amylase can be obtained from different sources such as plants, animals, and microorganisms however, Bacillus species (B. s ubtilis, B.licheniformis and B.amyloliquefaciens) is most commonly use in the industrial production of amylase. Recently, the search for novel amylases is growing worldwide since the application of these enzymes has spread in many industrial sectors. Considering the importance of amylase in industry, this study was conducted to isolate and identify amylase producing Bacillus sp. from local house waste contaminated soil. The soil samples were collected from two different locations, Kampung Bukit Kuching Tengah and Felda Bukit Cherakah in Selangor, Malaysia. Two sites which were site A and B were selected from Felda Bukit Cherakah while Site C from Kampung Bukit Kuching Tengah. The isolation of amylase producing Bacillus sp. began with heat treatment method whereby only aerobic endospore forming bacteria (AEFB) were isolated. Starch hydrolysis test was used to screen for potent amylase producer. The isolates were then subjected to Polymerase Chain Reaction (PCR) for amplification of 16S rDNA gene before further proceed with sequencing and BLAST analysis for identification. Based on the results, a total of 12 bacterial isolates were obtained from the soil, among them only eight isolates named as A I, A3, B1, B2, B3, C1, C4 and C6 were amylase producing Bacillus sp. The BLAST result showed that Al was found to be B.cereus JKR62 with 100% homology whereby the probable identity of A3 was B.amyloliquefaciens LEM97and B.subtilis H-70 with 99% homology. Furthermore, B1 showed 99% homology with three different Bacillus strains which was B.cereus B77, B.thuringiensis serovar morrisoni and B.anthrasis isolate 1111TES13M4 whereas B2 and B3 showed 99% similarities with B.amyloliquefaciens AR-2 and B.amyloliquefaciens ARC225 respectively. Moreover, all the isolates from site C (C1, C4, and C6) were identified as B.subtilis b+, B.subtilis IARI-V-7 and B.subtilis DL47 respectively. In conclusion, this study proved that amylase producing Bacillus sp. can be isolated from local house waste contaminated soil whereby these isolates can be further used for production of amylase to support the industrial need.
Metadata
Fulltext
Fulltext is available at:
UNSPECIFIED
ID Number
27416
Indexing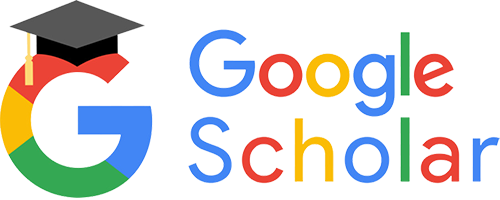 View in Google Scholar