Mustapa, Roslinda (2017) Synthesis and characterization of polyaniline / sodium sulfosuccinate in ammonia detection / Roslinda Mustapa. [Student Project] (Unpublished)
Download

Text
PPb_ROSLINDA MUSTAPA AS N 17_5.pdf
Download (157kB)
Abstract
Polyaniline (PAni) is one of a conducting polymer. PAni can be used to detect ammonia by using Emeraldine salt (ES) (the conducting form) of PAni. PAni is interesting polymer due to inexpensive, promising high conductivity, environmentally and easy to synthesis. These benefits of P Ani were seriously masked by the disadvantages of PAni such as low solubility, low infusibility and lead to low
processability. To overcome these problems the PAni was doped with sodium sulfosuccinate (AOT). In this study, the PAni was synthesized by using in-situ polymerization at O °C for 24 hours. The oxidizing agent used in this synthesis was potassium peroxydisulfate (KPS). The P Ani was characterized by using UltravioletVisible spectroscopy (UV-Vis), Fourier Transfer Infrared (FTIR), conductivity study
and Field Emission Scanning Electron Microscope (FESEM). The UV-Vis showed the entire absorption peak that attributed to ES of PAni such as ~360 nm, ~420 nm
shoulder peak and ~790 nm. The FTIR confirmed the structure of PAni/AOT by showing the spectra of quinoid and benzoid at 1550 cm-1 and 1455 cm-1 respectively.
The conductivity study was analyzed by using multimeter. The conductivity of P Ani obtained was 1.8 x 10-6 Scm-1• The morphology of PAni obtained from FESEM indicated the nanoparticle in the range size 30 - 50 nm. Sensor Measurement was study by using Laboratory gas chamber and UV-Vis with exposure of ammonia concentration from 20 ppm - 100 ppm. The Sensor Performance was study in term of reusability, long-term stability, selectivity and limit of detection. The reusability of sensor is up to five cycles. The long-term stability was up to three days. Sensor of
P Ani showed high interest towards an ammonia.
Metadata
Fulltext
Fulltext is available at:
Library Terminal Workstation (Digital Format) - Accessible via UiTM Libraries

ID Number
26583
Indexing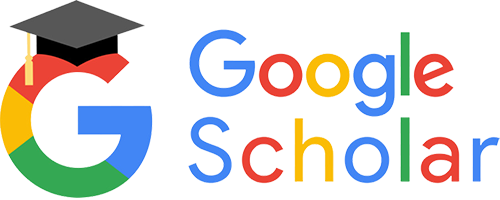 View in Google Scholar