Muhamat, Amirul Afif and Sumairi, Fatin Suryana and Roslan, Nur Akmarina Najiha (2018) D-ZINE: Warisan Tradisi di Aidilfitri Bil.2 / Jawatankuasa Perwakilan Kolej Dahlia UiTM Selangor Kampus Puncak Alam. Bulletin. Kolej Dahlia, UiTM Puncak Alam, Puncak Alam.
Download

Text
BUL_D-ZINE BIL2 B 18.pdf
Download (24MB)
Abstract
Dengan kemunculan majalah ini, penghuni Kolej Dahlia akan mendapat maklumat terkini mengenai aktiviti-aktiviti yang telah dijalankan di Kolej Dahlia. Disamping itu, majalah ini juga boleh dijadikan sebagai medium untuk saling ingat memperingati kepada penghuni-penghuni kolej mengenai adab sopan sebagai seorang mahasiswa di Pusat Pengajian Tinggi khususnya di UiTM yang majoritinya berbangsa melayu dan Bumiputra.
Metadata
Item Type:
Monograph (Bulletin)
Creators:

Roslan, Nur Akmarina Najiha

UNSPECIFIED

Contributors:

Contribution

Name

Email / ID Num.

Reporter

Mohamad Azman, Nor Intan Syaqirah

UNSPECIFIED

Reporter

Mohd Zubairi, Siti Hazirah

UNSPECIFIED

Reporter

Khairol Azmi, Khairol Asyiqin

UNSPECIFIED

Reporter

Kamaruzaman, Munirah Auni

UNSPECIFIED

Reporter

Wan Abdullah, Wan Nor Bazilah

UNSPECIFIED

Subjects:
L Education > LB Theory and practice of education > School life. Student manners and customs. Students > Student activities
L Education > LB Theory and practice of education > School life. Student manners and customs. Students > General works. College students > Malaysia
L Education > LB Theory and practice of education > School life. Student manners and customs. Students > Moral, religious, and physical life of students. Student conduct and behavior
L Education > LB Theory and practice of education > School life. Student manners and customs. Students > Student cooperatives
L Education > LB Theory and practice of education > School life. Student manners and customs. Students > Student newspapers and periodicals
L Education > LB Theory and practice of education > School life. Student manners and customs. Students > Student unions. College community centers
Divisions:
Universiti Teknologi MARA, Selangor > Puncak Alam Campus > Kolej Dahlia
Journal or Publication Title:
D-ZINE : Run by Students for Students
Number:
2
Page Range:
pp. 1-54
Item ID:
26397
Uncontrolled Keywords:
Saham vs Islam, Wanita solehah, How to release stress, D-ZINE
URI:
https://ir.uitm.edu.my/id/eprint/26397
ID Number
26397
Indexing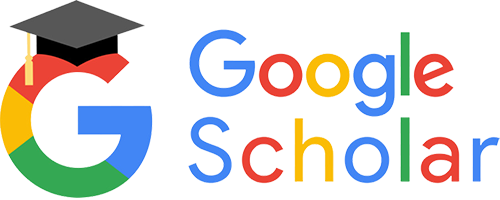 View in Google Scholar