Muhamat, Amirul Afif and Sumairi, Fatin Suryana and Roslan, Nur Akmarina Najiha (2018) D-ZINE : Girls' Weekend Bil. 1/ Jawatankuasa Perwakilan Kolej Dahlia, UiTM Selangor Kampus Puncak Alam. Bulletin. Jawatankuasa Perwakilan Kolej Dahlia, Puncak Alam.
Download

Text
BUL_D-ZINE BIL1 B 17.pdf
Download (14MB)
Abstract
Dengan kemunculan majalah ini, penghuni Kolej Dahlia akan mendapat maklumat terkini mengenai aktiviti-aktiviti yang telah dijalankan di Kolej Dahlia. Disamping itu, majalah ini juga boleh dijadikan sebagai medium untuk saling ingat memperingati kepada penghuni-penghuni kolej mengenai adab sopan sebagai seorang mahasiswa di Pusat Pengajian Tinggi khususnya di UiTM yang majoritinya berbangsa melayu dan Bumiputra.
Metadata
Item Type:
Monograph (Bulletin)
Creators:

Roslan, Nur Akmarina Najiha

UNSPECIFIED

Contributors:

Contribution

Name

Email / ID Num.

Reporter

Mohd Ikram, Nur Illiya Fatini

UNSPECIFIED

Reporter

Ibrahim, Nursyafiqah Nadzirah

UNSPECIFIED

Reporter

Mohamad Johari, Nur Qistina

UNSPECIFIED

Reporter

Hairpuddin, Nurul Fatihah

UNSPECIFIED

Reporter

Abdullah, Norfatimah Hartini

UNSPECIFIED

Subjects:
L Education > LB Theory and practice of education > School life. Student manners and customs. Students > Student activities
L Education > LB Theory and practice of education > School life. Student manners and customs. Students > Moral, religious, and physical life of students. Student conduct and behavior
L Education > LB Theory and practice of education > School life. Student manners and customs. Students > Student cooperatives
L Education > LB Theory and practice of education > School life. Student manners and customs. Students > Student newspapers and periodicals
L Education > LB Theory and practice of education > School life. Student manners and customs. Students > Student unions. College community centers
Divisions:
Universiti Teknologi MARA, Selangor > Puncak Alam Campus > Kolej Dahlia
Journal or Publication Title:
D-ZINE : Run by Students for Students
Number:
1
Page Range:
pp. 1-41
Item ID:
26393
Uncontrolled Keywords:
D-ZINE, Mari Mengaji, Al-Quran, Cantik di mata, Girls' Weekend, Isu kita
URI:
https://ir.uitm.edu.my/id/eprint/26393
ID Number
26393
Indexing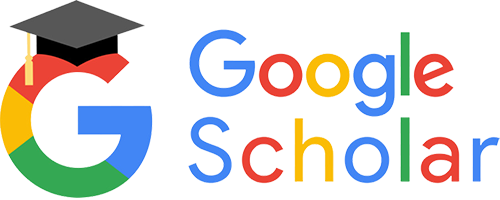 View in Google Scholar