Maarof, Nur Hidayah and Maridan, Syahira (2013) A study on factors that influence saving behavior among form 5 students at Sekolah Menengah Kebangsaan Bukit Kepayang / Nur Hidayah Maarof and Syahira Maridan. [Student Project] (Unpublished)
Download

Text
PPb_NUR HIDAYAH MAAROF BM M 13_5.pdf
Download (160kB)
Abstract
The global economics rise in a fast growing trend in recent years. The financial management of the people varies around the world and the most common one is saving. Saving can be defined as the part of an individual's income that is not spent. Over the past decades, saving plays an important role in the process of economic growth and development. Logically, saving encourages investment that triggers the economic growth of one country. According to Harrod (1939) and Domar (1946), the speed of economic growth is determined by the ability to save because high savings rate will drive up the rate of investment and consequently stimulate economic growth. Tang (2010) also claimed that saving will lead to a long run economic growth and increases of savings eventually affect the capital accumulation. Saving behaviour can be defined as the act or manner of an individual in reducing expenditures or deferring consumptions. In recent years, saving becomes more crucial in the area of personal finance. Increase in living cost especially increase in educational cost, medical cost and many other costs forced people to give an extra concern towards their saving. In the area of education, parents need to save more in order for them to have sufficient amount of money to provide proper education to their children and also to send their children to the higher education level after their children finished their former school.
Nowadays, many people are concern with the education. This is because many people, especially parents and students have same perception that with higher level of education they could obtain good grade of occupations and higher level of income. Therefore, students who pursue to the higher level of education will keep them away from participating in the job market because they have to spend most of their time at university. Most of them also often start their education at university without any responsible toward their own personal finances especially in saving (Cunningham, 2001; Nellie, 2002).
Many of the students start their higher education without having own saving or sufficient amount saving to cover their cost of study. This situation forced them to have an educational loan to support their study. The educational loans are one of the financial sources that are available to cover the educational costs. The availability of these educational loans able to help the parents to makes it easier for their children to continue their education to the highest degrees. In Malaysia, the National Higher Education Fund Corporation loan (PTPTN) becomes the main source of financing for the higher education.
Too much rely on educational loan will lead the students with debt burdens during and on completion of their studies. Using educational loans means incurring debt which students have to pay back when they finished their study. Thus, the ability to manage financial resources is an important thing for daily life activities. Saving should be practice among Malaysians frequently so that Malaysia able to achieve a high level of saving rate. This can be done by having positive saving behavior among Malaysian especially the young generation. In simple words, saving should be practiced at the early age so that saving will become a good habit among the youngsters. There are many programs and books that provide information on basic financial management to cater those who want to increase their financial understanding especially in saving. In fact, many financial institutions are aggressively advertising their range of services which include investment consultation and other areas related to the proper financial management. However, there are lacks of seminars or program targeting those of school's student. So, the levels of knowledge on finance among school students are very limited except for what they have learned thru family or experiences.
Metadata
Fulltext
Fulltext is available at:
Library Terminal Workstation (Digital Format) - Accessible via UiTM Libraries

ID Number
25723
Indexing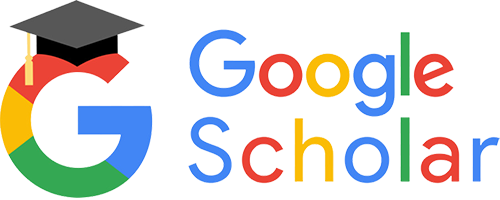 View in Google Scholar