Kasim, Eley Suzana (2014) Supply chain management practices and performance measures: case evidence from Malaysian automotive manufacturers / Eley Suzana Kasim. PhD thesis, Universiti Teknologi MARA.
Download
Preview
Text




ABS_ELEY SUZANA KASIM TDRA VOL 6 IGS_14.pdf


Download (418kB) | Preview
Abstract
It has been noted that businesses seek to capitalize on their supply chain resources and capabilities as a way to achieve competitive advantage. From a competitive advantage viewpoint, supply chain management (SCM) has been widely advocated as a potential competitive management tool that contributes to firm performance, particularly in the automotive industry, the focus of this study. This industry is important because automotive firms are constantly responding to the changes following the environmental forces of globalization. A possible opportunity for advancement of SCM as a competitive management tool is the potential contribution of management accounting (MA) in utilizing SCM as a value creation tool. However, this is largely neglected in the literature. Furthermore, the shift towards value creation within SCM is consistent with recent developments in management accounting. Yet, studies which examine value creation within SCM from a MA perspective are limited. The thesis addresses this literature gap by providing additional insights on how value creation, the current focus of MA, is accomplished through SCM practices. In particular, four fundamental issues in SCM are examined: the automotive SCM practices for value creation, the critical success factors (CSFs) for SCM, the performance measurement systems (PMS) used to evaluate supply chain performance and the role of management accountants in facilitating SCM processes. These issues are examined using a multiple case study approach on two leading automotive manufacturing firms operating in Malaysia. Drawing from the literature, a proposed framework of integrated SCM which consist of four fundamental SCM practices for value creation is used to interpret the case evidence. The results show that these SCM practices, viz. logistics, information technology, supply chain integration and networking and relationship management promotes value creation within both case firms as measured by cost, quality, speed and flexibility. The thesis next explores the critical success factors for SCM practices and the results demonstrated that control, of which PMS is an element, is one of several CSFs for SCM success. The results further reveal that the case firms' operational PMS in the form of SQCDM (safety, quality, costs, delivery and morale) performance framework provides a continuous alignment with strategic SCM requirements. Finally, drawing on Institute of Management Accountants' Statements on Management Accounting (SMAs) the thesis argues that despite recommendations from professional accounting bodies, the role of management accountants in SCM processes is still limited. The results of this study provide additional insights into how value-creating SCM is practiced within the automotive manufacturing industry in Malaysia. Thus, this research provides an opportunity to the practitioners to gain a better understanding of how SCM could be leveraged to enhance firm performance. For academicians, insights from this study will add to the body of knowledge particularly on the integration of MA with SCM.
Metadata
Fulltext
Fulltext is available at:
UNSPECIFIED
ID Number
16407
Indexing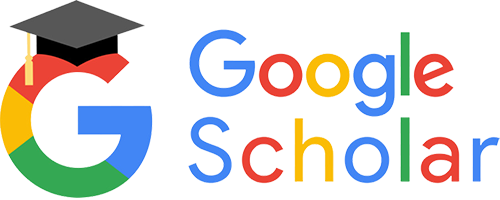 View in Google Scholar