Jain, Jasmine (2014) The variation of conceptions on the nature of science: a phenomenographic study on science learners from multiple educational tiers / Jasmine Anak Jain. PhD thesis, Universiti Teknologi MARA.
Download

Text
TP_JASMINE ANAK JAIN ED 14_5.pdf
Download (1MB)
Abstract
The study was grounded in the goal of science education to produce individuals who _ are scientifically literate. Understanding the Nature of Science (NOS) has been regarded as a crucial essence in producing Science literate individuals. Following this, there have been extensive researches worldwide to measure various groups' conceptions on NOS using instruments developed to cater this need. However, the previous studies in Malaysia only measured the same aspects of NOS while sidelining others, hence limiting the holistic understanding of NOS among Malaysians. Therefore, this study sought to investigate the understanding of other NOS aspects among Malaysians namely a) Tentativeness of scientific theories, b) The scientific theory-law relationship, c) The aim of scientific experimentation, and d) The structure of scientific experimentation. Participants of the study involved science learners with different science achievements from three different educational levels: Lower secondary level (aged 13), Upper secondary level (aged 16) and Post Matriculation level (aged 19-21). Using the phenomenographic approach which was guided by the structure of awareness, the participants were engaged through semi structured interview sessions, aided by instances and drawings to map out the way they conceptualize Nature of Science. Ten categories reflecting the various ways NOS aspects as conceptualized by repondents were found, with few categories unique to the local setting. The variation of conceptualizing NOS increased with the educational tiers, indicating more ways of understanding NOS at a higher level. Students from the higher educational tiers were also more confident articulating their notion of NOS although the notion was similar with what was inferred by their younger counterparts. No specific trend was found in conceptualizing NOS across different science achievers. Further analysis conducted across all the aspects at individual level indicated that all participants of this study perceive science as an objective knowledge. This study implied that there is a need for explicit NOS instructions in Malaysia in order to achieve the objectives as outlined in the curriculum. It is envisaged that an implementation of both contextualized and de-contextualized NOS instructions is prudent as it will promote continous and sound understanding of NOS. Such endeavour is also able to leverage learners' scientific literacy in acheiving nation's aspirations.
Metadata
Fulltext
Fulltext is available at:
Library Terminal Workstation (Digital Format) - Accessible via UiTM Libraries

ID Number
15856
Indexing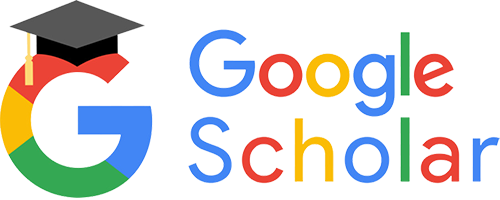 View in Google Scholar