Ban, Nor Nadia (2014) F8268, a series of novel peptides induce apoftosis via protein synthesis inhibition in breast cancer cell lines / Nor Nadia Ban. Masters thesis, Universiti Teknologi MARA.
Download

Text
TM_NOR NADIA BAN PH 14_5.pdf
Download (1MB)
Abstract
Cancer is a complex disease and has become a major health problem worldwide. Current drugs used in treating cancer often results in serious side effects and at best, merely extend the patient's lifespan by a few years. Research into alternative
therapeutic drugs to prevent cancer is therefore essential. The present study utilized five novel peptides (US2011/0201642A1) isolated from an Aspergillus sp. (HAB10R12). The peptides (F8268 A1-A5) were chromatographed on LH20 sephadex and purified by HPLC. The ability of the five peptides to induce cell death in a dose dependent manner on various human cancer cell lines (MCF-7, MDA-MB-231, MDA-MB-468, T47D, HCTl 16, HT29, A549, HI299, TWOl and CNEl) were determined using MTT assay. To explore the underlying mechanism of cell death, cell cycle distribution, morphological changes, expression of caspases 3/7, 8 and 9 and apoptotic activities were measured in four breast cancer cell lines (MCF-7, MDAMB- 231, MDA-MB-468 and T47D) in a dose dependent manner (9-900nM). The gene expression profile was identified by microarray analysis and validated using
quantitative reverse transcription polymerase chain reaction and AHA protein synthesis assay. F8268 A3 ( IC 5 o = 0 . 2 9 - 3 2 nM) and A5 ( IC s o = 1.08-206 nM) exhibited extremely potent cytotoxic activity against cancer cells when compared to the other
three peptides. The five peptides were more selective towards cancer than normal cells. Cell cycle analysis showed that the five peptides arrested at Sub G1 and G2/M phase in the tested breast cancer. At higher concentrations, the peptides induced caspase-dependent apoptosis. F8268 A3 being the most potent peptide further demonstrated apoptosis inducing ability in breast cancer cells through Annexin V/FITC as analyzed using flow cytometery. Microarray-based profiling, qRT-PCR and AHA protein synthesis assay showed that F8268 A3 cytotoxicity was associated with inhibition of protein synthesis and showed 100 % similarity with puromycin and anisomycin. In summary, the five peptides as a proteosome inhibitor altered ribosome biogenesis, which inhibited cell proliferation in a p53-dependent manner through the activation of the ribosomal proteins-MDM2-p53 pathway that lead to apoptosis. Further mechanistic studies will reveal the effect of these peptides on inhibition of protein synthesis in specific malignancies and will potentially uncover newer therapeutics targets.
Metadata
Fulltext
Fulltext is available at:
UNSPECIFIED
ID Number
14104
Indexing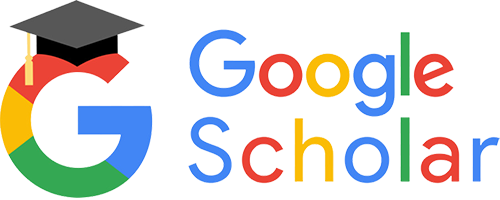 View in Google Scholar