Mohammad Radzi, Khairun Niza (2014) The application of semiotic studies on the logo designs of nine (9) Malaysian banks / Khairun Niza Mohammad Radzi. Masters thesis, Universiti Teknologi MARA.
Download

Text
TM_KHAIRUN NIZA MOHAMMAD RADZI AD 14_5.pdf
Download (7MB)
Abstract
This study surveyed on Malaysian public and their understanding of semiotic studies as well as it's significant in portraying local identity. From an introduction of the forefathers of semiotic; Ferdinand De Saussure and Charles Sander Pierce to the understanding on process of design, local economy and background of each chosen bank, and how National Cultural Congress affecting local designs and why Maybank's logo was widely embrace by the local public. This study introduced semiotic studies to local designer as research material and historical reports. Due to problems like time constrains and unpersuasive
design illiterate authorities, local designers sometimes had to reuse foreign-related symbols which are irrelevant within local culture resulting misinterpreted by the local public. This study also explained local designers that fail in defending their design to
design-illiterate authority who wants to have a say in the design thus producing cliche designs. Lack of exposure in practicing semiotic study and implement it with culture and history of Malaysia may also contribute to the matter. Thus, this study aims to conduct a study on semiotic and its functions, relations and its effectiveness toward creating sign and symbol as logo, as well as to see the innovations through semiotic studies on the Malaysian Bank logo designs particularly on the chosen signifier and what it signifies and to clarify what exactly are semiotic studies in the Malaysian bank logo design and how it affects triggering the meaning and interpretation of signs. The method of this
investigation is by interviews, observation, personal experiences and questionnaires made on banks, designers and the public in order to get the primary data on the findings. Publish and unpublished material that relates to the topic will be mentioned as secondary data to the thesis. This study could be a research material for understanding of the semiotic studies and it's significant towards the development of logo constructions in
Malaysia, as well as introducing semiotic usage in the development of symbol's and logo design in Malaysian context. The study which also includes examples of simple usage of
the semiotic towards symbol within the scope of subject and the work flow of an agency based on the observations findings that are significant as a reference. Lastly, the findings portrayed the latest information of the public's awareness on the usage of semiotic studies in designs and their views of the manifestations of collaborations between the signifier (symbol) and the signified (meanings).
Metadata
Fulltext
Fulltext is available at:
UNSPECIFIED
ID Number
13990
Indexing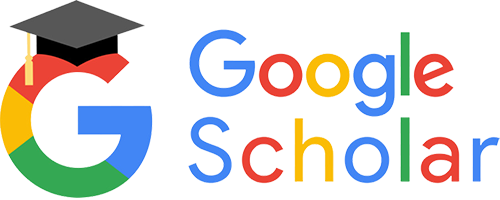 View in Google Scholar