Abdul Hamid Hasani, Narimah and Abdul Kadir, Khalid and Wan Ngah, Wan Zurinah (2011) Palm oil γ-tocotrienol and α-tocopherol act as potent inducers in the immune response of mouse splenocytes in vitro / Narimah Abdul Hamid Hasani, Khalid bin Abdul Kadir and Wan Zurinah Wan Ngah. Scientific Research Journal, 8 (1). pp. 17-28. ISSN 1675-7009
Download

Text
AJ_ NARIMAH ABDUL HAMID HASANI SRJ 11 1.pdf
Download (1MB)
Abstract
Vitamin E may have anti carcinogenesis effect in human and animal models
via the mechanism of cell cycle arrest and enhancement of immune system.
The cell-mediated immune inducing properties of palm oil vitamin E, for
example, γ-tocotrienol and α-tocopherol, were investigated by measuring
the mitogenesis response of splenocytes, extracted from normal male Mus
musculus to splenic T-lymphocytes mitogens, phytohemagglutinin (PHA;
0.25 μg/mL) and concanavalin A (Con A; 1.0 μg/mL); and B-lymphocytes
mitogen i.e., lipopolysaccharide (LPS; 1.0 μg/mL). Both γ-tocotrienol
and α-tocopherol enhanced the cell proliferation of mitogen untreated
splenocytes as determined by 5-Bromo-2'-deoxy-uridine (BrdU) detection
method. Both compounds also enhanced the T-lymphocytes response to PHA
and Con A, as well as B-lymphocytes responses to LPS at all concentration
used (0-300 μM). γ-Tocotrienol was observed to affect cell proliferation
more than α-tocopherol. The uptake of γ-tocotrienol and α-tocopherol into
the splenocytes was determined by high performance liquid chromatography
(HPLC). γ-Tocotrienol was absorbed into the cells at markedly higher
levels than α-tocopherol with the ratio of 4.8 : 1 (p<0.01, n=4) at 300
μM of treatment. This may be the reason of the higher proliferation affect
of γ-tocotrienol as compared to α-tocopherol. In conclusion, we are
of the opinion that palm oil γ-tocotrienol and α-tocopherol are able to synergistically influence splenocytes proliferation thus enhancing the cellmediated
immune system.
Metadata
ID Number
12942
Indexing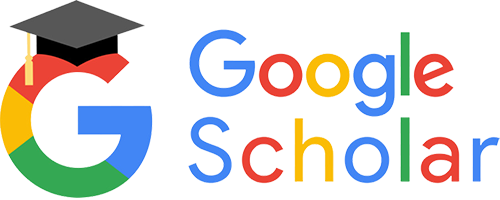 View in Google Scholar